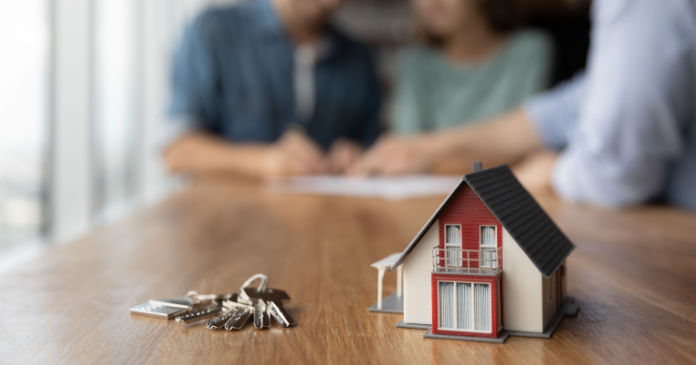 A report from CoreLogic, a data and analytics company, states that the rate of rent growth in the single-family rental (SFR) market fell in February for the tenth month in a row. Year-over-year rents rose 5 percent for the country as-a-whole. All of the nearly 100 metros that CoreLogic tracks achieved positive rent growth for the year.
Analyzing market segments
The CoreLogic data show that the national average SFR year-over-year rent growth rate peaked in April 2022 at 14 percent. It has been falling steadily since then, although it remains above the 2 to 4 percent range that generally persisted between 2012 and 2019.
By price tier, CoreLogic reports that rents for properties priced at less than 75 percent of the regional median were up 7.7 percent year-over-year while prices for properties priced above 125 percent of the regional median were up only 3.5 percent.
CoreLogic's historical data shows that rents for detached SFR properties started their sharp rise almost immediately with the onset of the COVID pandemic. By contrast, it was several months before rents for attached SFR properties took off. However, year-over-year rent growth for attached SFR properties has recently exceeded that for detached properties. In February, rents for attached properties increased 5.6 percent compared to rent increases of only 3.9 percent for detached properties.
Tracking top metros
While CoreLogic gathers data from more than 100 metro areas in developing their national and local averages, their report only provides specific rent and rent growth data for 20 metro areas. These include most of the largest metros in the United States, but also metros like Austin, Tucson and Honolulu which are well outside the top 20 in population.
None of the 20 metros listed achieved double digit rent growth in the year to February 2023. St. Louis was the rent growth leader with a 7.8 percent year-over-year rise. Perhaps not coincidentally, St. Louis was also the metro with the lowest median single-family rent at $1,493 per month. Other metros in the top 5 for rent growth were Charlotte, Orlando, Atlanta and New York.
Metros with the lowest year-over-year rent growth in February were Phoenix, Las Vegas and Seattle. Phoenix and Las Vegas saw rents rise of 0.3 percent while Seattle's rents rose 0.4 percent.
These results differ from those reported by Yardi Matrix. However, Yardi Matrix focuses their SFR reporting on built-for-rent communities of 50 or more units whereas CoreLogic tracks 11 million rental properties, many of which are owned by individuals. Yardi Matrix found the national average SFR rent growth to be 2.8 percent in March. The metros with the highest rates of year-over-year rent growth according to Yardi Matrix were Nashville, Baltimore and Chicago.
The full CoreLogic report is available here.