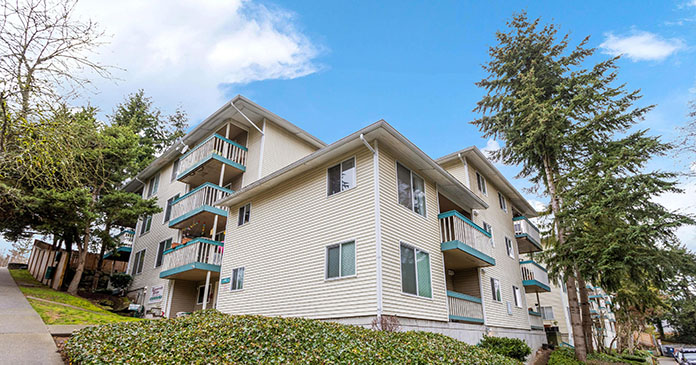 Thayer Manca Residential (TMR) acquired Roosevelt Ridge, a 75-unit property, located in the Pinehurst neighborhood in Seattle, Wash. This is the sixth asset in TMR's rapidly growing Washington portfolio, which also includes Capitol Heights (115 units), Etta (80 units), Big Trout Lodge (297 units), Woodbury Apartments (127 units), and Callan Apartments (189 units).
"We are thrilled with this acquisition, especially given today's unique market conditions. We are eager to leverage our team's expertise and strategic vision to enhance the community for its residents," says Molly Santucci, Principal. 
TMR will execute a comprehensive value-add repositioning strategy at the property. With a renovation budget of $4.5 million, a significant portion will be dedicated to exterior and mechanical improvements. The remainder will be allocated to comprehensive interior unit renovations, in-unit washers and dryers, addition of a resident fitness center, and installation of electric car charging stations. 
Located in a dynamic neighborhood in North Seattle, Roosevelt Ridge benefits from easy access to major roads and public transportation options, including the Link light rail stations at Northgate and NE 130th St (expected 2026). It also has impressive walk, bike and transit scores. Further, the property's proximity to the redevelopment of Northgate, being rebranded as "Northgate Station", signifies job growth in the near term and amenities in the future. 
Roosevelt Ridge is located at 12002 Roosevelt Way NE, Seattle, WA 98125.