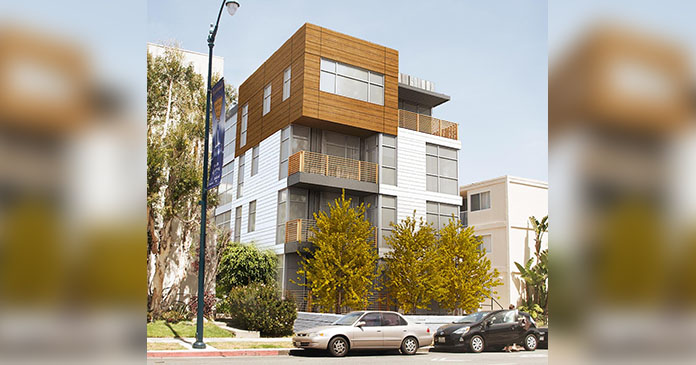 JLL Capital Markets announced that it has arranged financing for two trophy assets in Beverly Hills, California. JLL secured the senior notes with Wintrust Financial for 9440 Santa Monica Blvd., an approximately 92,000-square-foot, trophy, mixed-use building, and a newly constructed ultra-luxury apartment building located at 250 North Crescent Drive. Both assets are located in the famed Beverly Hills "Golden Triangle."
JLL worked on behalf of Maxxam Enterprises to secure the financing with Chicago-based Wintrust Financial Corporation. The two transactions demonstrate Wintrust's objective to expand their footprint in California, and Maxxam's continued strategy to own, operate and develop best-in class assets across various product types.
"Fantastic to partner with the team at Maxxam on these two exceptional properties. Wintrust is excited to continue expanding on this great relationship and to grow our footprint in Southern California," said Brenton Norman of Wintrust.
The JLL Capital Markets Debt Advisory team representing Maxxam was led by Senior Director Matt Stewart, Director Alethia Halamandaris and Analyst Jalynn Borders.
"In today's market, debt is no longer a commodity, but rather a strategic partnership. These two transactions between Maxxam Enterprises and Wintrust represent the resilience of such a partnership in the midst of the current market volatility," Stewart said.
JLL Capital Markets is a full-service global provider of capital solutions for real estate investors and occupiers. The group's in-depth local market and global investor knowledge delivers the best-in-class solutions for clients—whether investment and sales advisory, debt advisory, equity advisory or a recapitalization. The firm has more than 3,000 Capital Markets specialists worldwide with offices in nearly 50 countries.
Jones Lang LaSalle Americas, Inc. (JLL) is a real estate broker licensed with the California Department of Real Estate, license #01223413.