The Mogharebi Group (TMG) has successfully secured the sale of two Central Valley multifamily communities totaling 102 units in separate transactions valued at $15.6 million combined.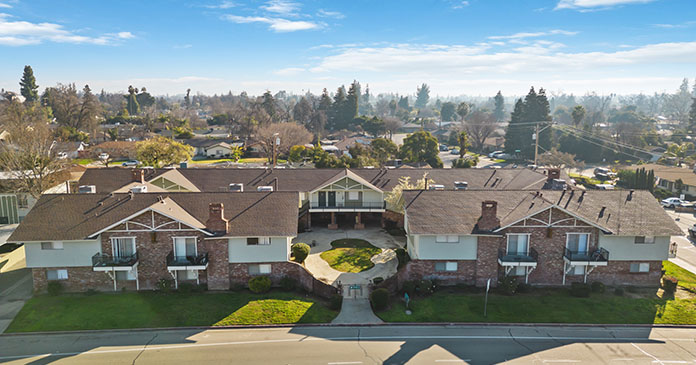 Located at 520 S. County Center Dr. in Visalia, Outrigger Apartments is a 54-unit garden-style property built in 1965 with a unique architectural style and center-courtyard design. The property features a diverse unit mix of one-, two-, and three-bedroom floor plans that range in size from 675 to 1,122 square feet. Spanning an entire city block adjacent to Highway 198, Outrigger is strategically positioned near major area demand drivers, including local schools and community colleges, Lemoore Naval Air Station, and Visalia Industrial Park, which encompasses a 1.3-million-square-foot Amazon fulfillment center and a 425,000-square-foot UPS distribution hub, among other facilities. Visalia has been regarded as one of California's top multifamily markets thanks to its consistently near-full occupancy levels and rent growth, driven by low supply and the high barrier to entry for new apartment construction.
Outrigger Apartments is the first multifamily property to trade in Visalia this year and only the ninth since the start of 2022, according to Costar data. Senior Vice President Robin Kane and Vice President Brendan Kane, based in TMG's Fresno office, represented the seller, a Central Valley family office, in the $7.5 million transaction.
"Visalia is typically not a trader's market as owners are primarily cash flow investors that hold their assets long term to capitalize on the strong multifamily fundamentals," said Robin Kane. "Since inventory does not turn over very often, we had buyers ready in line and went under contract before the property even hit the market. We ultimately closed within 99 percent of list with a private high-net-worth investor from Southern California entering the Central Valley market for the first time."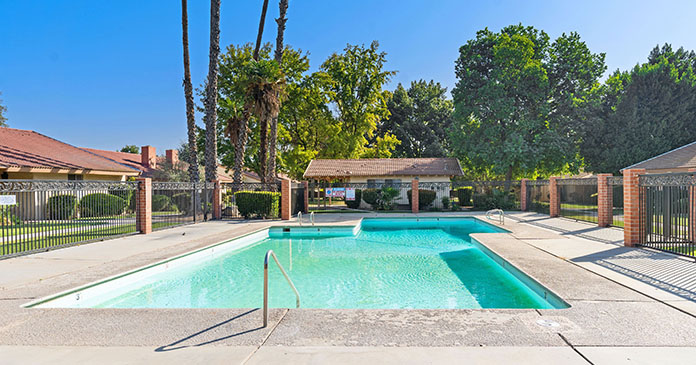 In a separate transaction, Robin and Brendan Kane represented a Central Valley-based private investment group in the $8.05 million sale of La Casa Feliz in Fresno.
Situated on 7.69 acres at 5360 N. 1st St., La Casa Feliz is a 48-unit property built in 1970 with a mix of large two- and three-bedroom units ranging from 1,218 to 1,430 square feet. Features include a single-level, condominium-style design with attached two-car garages for every unit, central heating and cooling, washer/dryer hookups, vaulted ceilings, covered patios, and a community pool.
The selling entity, a series of family trusts that include the original developer, owned the property for more than 50 years—yet another example of legacy ownership in the Central Valley.
"Ownership enjoyed consistent cash flow over the years with the property long free of debt, but they felt it was time for the building to move on to the next chapter of its life," said Brendan Kane. "And with limited capital improvements made over its lifetime, La Casa Feliz presented a massive value-add opportunity for the buyer, who is a local sponsor we've worked with on several deals that is very active in the region."
As a leader in multifamily investment advisory since its founding in 2015, The Mogharebi Group has been especially active in the Central Valley—closing on more than 10,000 units in the region with total value exceeding $1 billion.