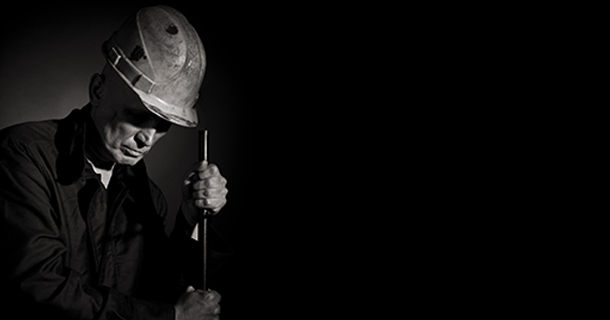 Construction costs rose eight percent from 2011 to 2013, with another four percent boost expected by 2015. While commodity prices have gone up, the cost increases having the most affect on multifamily are largely on the side of labor, which is in extremely short supply.
This contraction in the availability of skilled construction workers is causing labor pains for a recovering multifamily industry struggling to deliver enough units to keep pace with demand.
According to National Multi Housing Council (NMHC) President Doug Bibby, more than 400,000 new units must be delivered annually to satisfy the pent-up needs of a growing renter population, keeping in mind that 125,000 units are lost to obsolescence and other causes each year.
The national unemployment rate in the construction field is at its lowest monthly level in seven years, with the number of construction workers actively seeking jobs declining from nine percent to 6.4 percent year over year in October, according to the Bureau of Labor Statistics.
That number likely would be lower if there were more skilled construction workers looking for work, because there is no shortage of positions to fill.
Where did they go?
Today's labor crunch is entrenched in the recession, when construction in every sector completely shut down in 2009 and 2010.
"Many skilled workers migrated to the oil and gas industries and have been slow to return, in part out of fear of another downturn and, also, due to higher wages paid in the oil and gas industries, even though wages in our industry have escalated rapidly," said Scott Wise, Greystar executive managing director of development.
Immigrant labor also is in shorter supply today. "A lot of those folks who had been here for 15 or 20 years, sending money back to their country to support others, got up and went (when construction came to a standstill) and they haven't come back and our immigration laws are making it tougher to cross the border," he said.
"One thing I like to put into perspective for people—building wood frame construction seven or eight years ago, I might have 75 framers on a project and, today, if we can get 25 framers on a job and keep them there, that's great," said Wise, adding that it also takes awhile to train those people.
The recession may have forced people to look for work outside the construction business, but construction labor shortages have been a growing issue for the past ten years, thanks to fewer young people entering the trades, causing the average ages of some skilled tradesmen to soar, said Phil Crone, executive officer of the Dallas Builders Association.
According to Crone, the average age of a carpenter is 49; welder, 55; plumber, 56; and stonemason, 69 and, in five years, 20 percent of skilled laborers in the industry will have retired, with few trained workers to take their place.
The labor predicament multifamily now finds itself in is a double-edged sword. On one hand, fewer workers mean greater demand for labor that leads to higher pay and thus higher costs of development. Higher development costs mean thinner yields resulting in fewer projects making budget, hence fewer starts, which keeps overbuilding in check.
Bibby doesn't expect the labor shortage to significantly slow down multifamily starts in the near future.
"However, if we see a dramatic upturn in single-family construction, all bets are off," he said in October.
Given that higher single-family construction costs are passed on to the homebuyer in the form of higher prices, the pace of home sales and single-family starts have remained muted in most markets.
Tom Wermers, president of San Diego-based Wermers Multifamily, which currently has 6,000 units under development, agrees that the labor shortage has not yet reached the critical stage.
"Cost increases will eventually get to a point where they have a major impact on deals. Today they are having a marginal effect, but not shutting things down," he said.
But many apartment developers already are feeling the pinch.
Chip Bay, executive managing director, national practice leader, construction and development at Mill Creek Residential Trust said, "A lot of projects are seeing slippage in the schedules, not just because of construction labor, although that is a component. Jurisdictional delays and utility delays due to a shortage in manpower are a challenge, as well."
Mill Creek, a Dallas-based multifamily development company formed by former Trammell Crow Residential execs in 2010, that has built 12,300 units in 42 communities, expects to deliver a total 4,000 units this year and is underway on a 179-unit property in its hometown on the site of a demolished two-story office building.
Steve Hefner, senior V.P. of construction for Camden Property Trust, reports minor delays at a few projects as a result of labor shortages, with Austin, Houston, Denver and Charlotte being the most affected markets.
Camden moved its entire pipeline of projects back three to six months, strictly as a function of the inability of people to get enough labor on their jobs to stay on budget, Camden President D. Keith Oden said during the REIT's October earnings call.
"The anecdotal evidence would suggest that if someone at the beginning of the year said they were going to have a delivery in Austin or Houston, or even South Florida, if they believe they were going to have a delivery in the November/December time frame, it's probably not going to happen until 2015," he said.
"It's a catfight to get subcontractors to fully staff at our jobs. And, as a result of that, it's just taking longer. We've had good experience where we've been able to move up the stabilization dates, because our lease-ups are going faster, not because the construction is going faster.
"It's hand-to-hand combat, and if it's hand-to-hand combat for a company like Camden that's been doing this for 30 years and has an incredibly stellar reputation with all of our subcontractors, I can only imagine what it's like for somebody doing a one-off or two-off deal that doesn't have the kind of capacity and the track record that we have," he said.
Wermers, whose eponymous company has been building multifamily in Southern California for almost 60 years and is under construction on a large transit-oriented, mixed-use project in the Corona area of California's Inland Empire, also has long, deep relationships with subcontractors. "We have not had to move back dates, but I don't think we are typical. I've seen cost increases in every cycle. The difference this time is that it's labor driven rather than materials driven," he said.
Greystar is adding anywhere from two to six months to its development schedules, depending on the complexity of the project, said Wise.
Greystar is a general contractor and doesn't employ the trades directly. "But we are consistently developing budgets and buying out contracts for our new developments. Taking Texas as an example, we've seen costs escalate six to ten percent per year over the past three years. I'd estimate that 75 to 80 percent of that cost escalation is attributed to labor cost increases. So, backing into it in Texas, that math would translate to a four to eight percent annual increase in labor over the past three years. All of this definitely affected our underwriting. Beginning in 2013, we began to include additional contingencies in our pre-development budgets. This has been in the form of carrying additional design and escalation contingencies until the time we can fully scope and qualify subcontractor bids," said Wise.
Lower yields
New development deals not yet started are getting more difficult to underwrite and, on jobs already out of the ground, rising costs and labor shortages put pressure on bringing Camden's developments in on time and on budget, said Hefner.
"The yields are definitely coming down because construction costs are growing faster than revenue at this point," said Camden CEO Ric Campo. "Now that's a real challenge in the market. The good news is, when we talk about starts and slowing down at the end of this year and the beginning of next year, it is really a function of it's harder to underwrite transactions today than it was, given the current sort of peak land prices and construction cost increases."
AvalonBay (AVB), is responding to the lower yields caused by rising construction costs with a shift in product type and location characteristics of the deals the REIT starts.
"If you look at our future pipeline starts next year, only 10 percent of it roughly is high-rise, and it's probably more suburban focused, whereas the stuff that currently entered construction is 40 percent high-rise and 50 percent urban. So those deals tend to be lower yield. We shifted our development focus on new rights to more of the new density product and suburban locations and we will start to see that come through in the next year and I think that will help at least preserve the yield, even if the margins get compressed a bit based on cap rates," said AVB Executive V.P of Corporate Strategy Matthew Birenbaum.
Essex Property Trust, just two quarters after merging with BRE Properties in April, has pared back its development pipeline, in part because of labor cost pressures on cap rates. Michael Schall, president and CEO of the California-focused REIT, predicts three, maybe four starts next year, underwritten on today's rents. He also thinks cities are somewhat less excited about a lot of development. For instance, San Francisco may increase the low-income affordable component of a project up to 30 percent, he said during the REIT's earnings call at the end of October. "Whether or not that actually happens on all future deals, I don't know, but that will have a very significant impact on apartment construction in San Francisco," said Schall.
Widespread shortage
The labor shortage is widespread all over the country, in both union and non-union markets.
Crone notes that, as a supply and demand issue, the shortage has increased the wages that are being demanded in the industry.
"If there is a huge demand pulling at a too-small labor pool, those folks can ask for and get higher wages, even on the unskilled side," he said, adding that he's heard of builders fighting over crews, using higher wages to lure workers to other sites.
The Northwest markets in particular are having tough labor issues caused by a four- to five-year period where apprenticeships for the construction trades were way down, regardless of trade, said Wise.
But the shortage is especially keen in Texas, where Camden is employing several methods to keep work crews on the job and on schedule, including posting guards at construction locations.
"We have had companies come onto our job sites, specifically at two projects in Austin, and try to hire away our carpenters. We have also had subcontractors contact our superintendents directly to ask which firms were employed on our sites.
"They may have been interested in submitting bids to work for us, but in some cases we think they were trying to hire those work crews themselves," Hefner told MHP in an email, adding that, on one job site, Camden set up a program to incentivize workers if they meet delivery dates.
"It seems to be working, so far," he said.
Meanwhile, Greystar has found "the best way to help subcontractors keep their skilled labor on our projects is to make sure we are managing and coordinating the project's flow so that our subcontractors can get the production and volume they need in order to pay at the top of the market," said Wise.
Mill Creek's Bay notes that construction supervisors are particularly in high demand. "Companies will try and hire them away with a new title and higher compensation, oftentimes well above what their skills and experience warrant. We are constantly working to create an environment that is not transactional in nature, but fosters a challenging career with opportunities for growth," he said.
Finding solutions
Weighing in on possible solutions to the skilled labor shortage in the multifamily sector, Bay said, "We are continually incorporating more technology into our industry and this needs to be communicated. Green initiatives are an area that young people would find attractive and can relate to," he said.
Hefner is a big proponent of trade schools. "I think it is a great fit for someone who wants to be in the construction industry. We need to help educate high school students about the high demand and good pay for construction jobs. Attending vocational and trade schools is a good option," he said.
One of the hurdles to educating future construction workers, Crone explains, is that from the federal level on down there's been a big push in trying to get high-school students ready for college and aspiring to the notion that everyone needs to go to college, when the reality is that those who work well with their hands can avoid the student loans and come right out into a really beneficial career that they can get started on right after high school.
"Unfortunately, with curriculum set up the way it is at a lot of Texas high schools, for instance, there is no room for programs like that.
"Luckily, we got a bill passed two years ago to give schools some more flexibility in that regard, but its going to take awhile for high schools to take advantage of it," said Crone.
Another issue is that the oil and gas industry continues to draw both older, skilled workers and young people just entering the industry with higher wages. Multifamily can't compete, said Crone.
Hefner shared some ideas to attract more young people. "Our industry could partner with community colleges and/or trade schools and provide internships for construction and maintenance workers," he said. He also suggests companies could assist with tuition if the students agree to work for those firms post-graduation.
"Construction industry work is pretty tough, sometimes dirty, sometimes very hot, sometimes very cold. It is not a work environment that is attractive to most people. While some technology changes, like computer modeling of projects, have introduced new people to our industry, there is still a shortage of 'hands on' workers to fill skilled labor positions. Attracting younger workers to our industry will continue to be a challenge," said Wise.