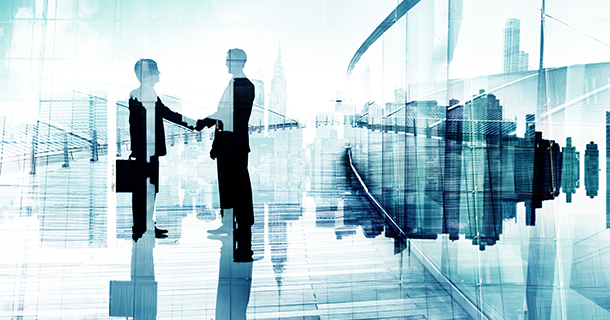 Nearly 79,000 apartment units have sold or come under contract in four deals totaling $20.17 billion—all going to private equity funds.
Flush with cash, private equity funds are quick to close deals and use their considerable leverage to obtain cheap money with interest rates still at historical lows.
David Neithercut, president and CEO and Equity Residential, acknowledged as much in discussing his deal to sell 23,262 mainly apartment units to Starwood Capital Group for $5.37 billion.
Equity Residential shopped the portfolio to just a handful of players, a group that included Blackstone and a couple others but no REITs.
In fact, there are few REITs in the market that can compete, Neithercut said even of his company.
"We owned the assets being sold that we didn't think were long-term core assets," Neithercut said. "We were looking at a challenging market in which to redeploy that capital going forward."
So rather than treat those assets like they have in the past "as reservoirs of capital," Equity Residential chose to sell them and concentrate on developing and owning urban apartment properties in high-density coastal markets.
That has become the strategy across the board for many multifamily REITs. In the last full six quarters, publicly traded REITs have sold 93,560 apartment units and bought only 59,174, according to CoStar COMPs data.
REITs have largely been selling their lower-earning assets and upgrading. The properties being sold have traded for an average of $120,000/unit with an average occupancy of 94 percent. REITs have been replacing those units by buying apartments going for about $156,000 unit and with average occupancy of 92 percent, giving them room to boost revenues immediately.
Apartment markets remain tight despite increasing construction
"The strong apartment industry run-up shows no signs of ebbing any time soon," said Mark Obrinsky, NMHC's senior vice president of research and chief economist. "Markets remain pretty tight, even as new apartment construction continues to increase."
Consumer demand for apartments increased for the seventh consecutive quarter, the association said.
"Acquisition capital remains plentiful, although some respondents noted that development capital remains focused primarily on infill locations in central cities," added NMHC's Obrinsky.
Going all-in on center city locations in six core markets
Equity Residential is following the trend in its sale to Starwood Capital.
"We view the sale as consistent with management's strategy/view of the apartment landscape, in that it is accelerating the concentration of the portfolio into six key coastal markets and specifically targeting infill CBD locations," said Michael Lewis, an analyst with Sun Trust. "Not only is this move consistent with the strategy management has been communicating, but we think it also is in line with what investors are looking for."
Specifically, Lewis said Sun Trust believes investors continue to favor REITs that are looking to sell assets and take advantage of current pricing and those that resist chasing acquisition and development deals.
With the sale, Equity Residential is essentially going all-in on its view that infill apartments in Seattle, San Francisco, Southern California, Boston, New York and D.C. will outperform over time.
"We think this is likely over reasonable time periods, but it is a somewhat bold call today," Lewis said. "Currently, there appears to be a shortage of apartments that the masses can afford (essentially suburban), and there is not a lot of developer interest in building them. Instead, developers are forging ahead with luxury infill product in major markets across the country and therefore suburban markets have been outperforming CBD's recently. We think apartment fundamentals are favorable for both CBD and infill right now, but secular movement of the population into city centers supports EQR's view over the medium-/long-term."
And Neithercut is quick to confirm the sale is about just that strategy, saying in no way is he or company chairman Samuel Zell calling this the top of the multifamily market.
"This is not Sam calling any kind of market," Neithercut said, "We are really not selling the company, we are selling a portfolio of assets and we remain firmly committed to what we are doing in the identity urban core market."
Not Starwood's only deal last week
The Equity Residential deal was actually Starwood Capital's second deal in a week. Landmark Apartment Trust Inc., a multifamily real estate investment trust with assets located in select metropolitan areas throughout the southern United States, agreed to be acquired by Monument Partners, an entity owned by affiliates of Starwood Capital Group and Milestone Apartments Real Estate Investment Trust in Toronto.
Landmark owns or has partial ownership in 24,000 apartment units and provides management services for an additional 1,700 units owned by affiliates. The all-cash transaction is valued at approximately $1.9 billion, including the assumption of existing debt.
The two deals will catapult Starwood Capital Group to the second largest buyer of multifamily properties in the country in the last six quarters behind its real estate rival The Blackstone Group.
In the prior week, Blackstone queued up $5.3 billion agreement to buy New York City's largest apartment complex, the massive Stuyvesant Town/Peter Cooper Village. The pair of adjoining, rent-stabilized complexes contain 56 multi-story buildings with a combined 11,227 units covering an 80-acre site on Manhattan's east side.
In the fourth deal of October Home Properties Inc. closed on its sale to Lone Star Funds, in a transaction valued at $7.6 billion, including the assumption of existing debt. Home Properties owned a portfolio of 20.439 apartment units.
Author: Mark Heschmeyer, CoStar