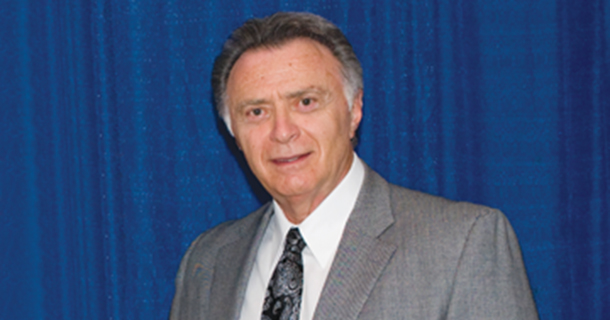 Jerry was my friend and a friend to so many in multifamily. A big personality and an even bigger heart. A showman and promoter. Generous and caring. At times perplexing, but always a mentor and definitely a scrapper. As I hear stories about Jerry, I realize that he was many things to many people. And all were true.
He lived large and worked hard. Jerry generally left people in a better place and always-but-always made an impression. As the light dimmed, so did his dexterity to make everything all right. It was immediately missed. The sum of his life was so much more than its last glimmer and continues to hum in the many hearts, minds and businesses that he touched.
Jerry was an influencer and a relentless change-agent in multifamily for over two decades. Much of his life's work can yet be found just about everywhere as his intellectual DNA abounds in the businesses and concepts that he launched, grew and sold; multifamily owners and operators who continue to grow their companies through processes that began as a crazy thought in the mind of Jerry Feldman; or simply by his challenge of the status quo.
Above all, Jerry was an irrepressible dreamer. And he was an innovator. Mostly he tried to do the right thing and elevate those around him to their greatest potential. Jerry made those around him believe they were capable of the extraordinary.
In 2012, Jerry sold the multifamily division of his company, Westlake Village, Calif.-based CallSource, to Mike Mueller of Scottsdale, Ariz. Mueller re-branded CallSource multifamily to Leasehawk. The sale was Jerry's official exit from the industry, but he never lost touch with its people.
It was just another chapter in a most adventuresome life. Born in Poland in 1940, Jerry and his mother fled the Nazis through Poland and Russia.
After the war, Jerry and his mother entered the displaced persons camp for refugees in Gabersee, Germany. Jerry played matchmaker for his mom when he introduced her to fellow survivor, Nathan Grau, who would become his stepfather. The three moved to the U.S. in 1948, settling in Brooklyn, N.Y.
Jerry attended the University of Bridgeport in Connecticut on a full basketball scholarship and went on to earn a law degree from Brooklyn College.
A successful defense attorney in the 1960s, Jerry represented a number of high-profile clients. At 40, he retired from law and moved with his wife and four children to a working farm in Stanfordville N.Y., where he transitioned from farming to real estate development.
A brutal winter prompted Jerry to move his family to Southern California in the late 1980s. It's there that he launched his first tech company, RentLine, with partner, Elliot Leiboff. The telephony-based business advertised rental vacancies. RentLine evolved into CallSource. To this day CallSource holds multiple U.S. patents, serves a variety of industries including automotive, and employs more than 200 souls.
Jerry's other business launches include PrideAmerica, an initiative that places veterans into careers in corporate America, and this magazine which began under the title, Apartment Professional. Jerry launched the magazine with partner, Jeff Smedley, who now works with LeaseHawk.
In addition to his entrepreneurial life, Jerry was a devoted father, husband, and grandfather to nine.
I'm far richer for having known Jerry Feldman. I try to emulate his goal of always leaving things right. From his regular calls before holidays, to buttoning up a multi-day business meeting, he had an amazing way of leaving you ready to conquer the world. His good-byes were always complete.
Years ago I read, "He sleeps in a storm," to Jerry over the phone, adding that I thought "he slept in a storm."
"Hmm," he replied. "I'm not really a big sleeper."
See you in the morning, Jerry.
He sleeps in a storm
A man seeks employment on a farm. He hands his letter of recommendation to his new employer. It reads simply, "He sleeps in a storm." The owner is desperate for help, so he hires the man.
Several weeks pass and suddenly in the middle of the night a powerful storm rips through the valley.
Awakened by the swirling rain and howling wind, the owner leaps out of bed. He calls for his new hired hand, but the man is sleeping soundly.
So he dashes off to the barn.
He sees, to his amazement, that the animals are secure with plenty of feed. He runs out to the field. He sees the bales of wheat have been bound and are wrapped in tarpaulins. He races to the silo. The doors are latched, and the grain is dry.
And then he understands. "He sleeps in a storm."
My friends, if we tend to the things that are important in life, if we are right with those we love and behave in line with our beliefs, our lives will not be cursed with the aching throb of unfulfilled business. Our words will always be sincere, our embraces will be tight. We will never wallow in the agony of "I could have, I should have." We can sleep in a storm.
And when it's time, our good-byes will be complete."
Have A Little Faith, By Mitch Albom