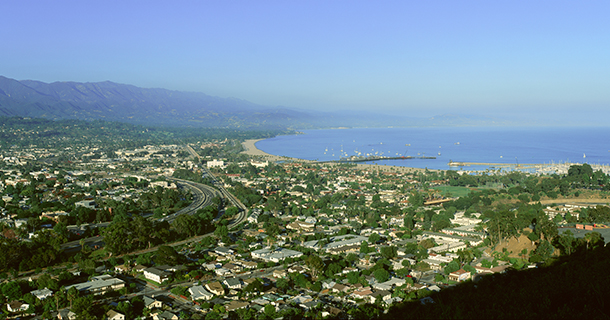 Anant Yardi faced such a dilemma in the early 80s while living in Santa Barbara, Calif., where he worked as a software developer for Burroughs, a business equipment manufacturer (Burroughs merged with Sperry Univac in 1986 to form Unisys). He was a software developer by day, property manager by night. To most efficiently manage his budding portfolio, Yardi created a rather simple piece of software to keep track of his units and revenue. With Burroughs' intention to transfer him to Westlake Village, Calif., Yardi had a decision to make.
He made a pivot and opted to sell the property management software he had developed to manage his rental units.
To his astonishment, he rang up sales of $200,000 in the first year and moved it out of his house and into office space. Sales were $400,000 in the second year and when sales hit $800,000 in the third year, he incorporated the company. Today, the company he founded, Yardi Systems, has more than 5,000 employees and offices in 30 countries.
While the original software was developed to run on Apple computers, it was quickly ported to DOS, which became the product version that carried the company in its early years.
The 1990s saw the product transition to Windows and the 2000s saw the software grow into a web-based product. The latest transition is to a software-as-a-service model with users accessing the software through mobile devices. The software offers a variety of role-based apps that are downloadable, will automatically update and will allow most transactions to be captured at the point of origination. Presently 12 to 15 such apps are available and this number is expected to grow by a factor of 2 or 3 in the next few years.
The original core function of the product was to provide property management and accounting support for the multifamily industry, but its scope has expanded greatly over the years. Support was added for investment management as well as for sub-markets in affordable, public, student and senior housing. Commercial property management covering the office, industrial and retail markets was also introduced. Then support for ancillary services such as resident screening, resident insurance, revenue management, marketing, utility billing and utility expense management followed. What started as a relatively simple property management application evolved over the course of 30 years into a full blown ERP (enterprise resource planning) system used by some of the world's largest property management companies.
When extending the capabilities of the product, Yardi Systems sometimes elects to purchase a product from outside and bring it into the Yardi brand. This process usually involves Yardi Systems' programmers rewriting the code in order to tightly integrate the new feature with the base product. This means the user has a common experience in using the product.
While Yardi Systems has been busy adding a variety of capabilities to the product, it has also maintained a program where it provides data interface information to third party software vendors so that they can design their products to work in conjunction with the core Yardi Systems software. This allows customers to select non-Yardi Systems suppliers for the ancillary services they use in conjunction with their property management system.
Yardi Systems' strategy has been to fund its growth without issuing stock and so it remains privately held even today. This has certain advantages in that management is freed from the obligation of preparing quarterly reports for investors and is free to focus exclusively on the long-term health of the company. A disadvantage of this approach is that it eliminates selling company stock as a source of capital to fund company growth.
Being privately held makes it easier for Yardi to devote resources to philanthropic and social causes. The Yardi Foundation was established for just this purpose. It provides funds to nearly 100 nonprofit organizations in the 35 communities where Yardi Systems operates. One of its priorities is protecting the planet by promoting energy conservation so as to reduce greenhouse gases. The Foundation is also focused on alleviating poverty in the slums of Pune, India, Anant Yardi's hometown.
Yardi Systems is a sponsor for industry organizations including the NAA (National Apartment Association) and the NMHC (National Multifamily Housing Council). The company has given an annual $200,000 grant to NAA for education, advocacy and recognition to promote energy conservation, and is a Diamond Sponsor and 360 Degree Partner. They've also donated nearly $1 million over 10 years to the NAA Education Institute.
Today, Yardi Systems is in close competition in the property management software market with RealPage of Carrollton, Texas, and in the commercial market with MRI Software of Cleveland, Ohio.
"I'm not saying exactly when we'll hit it," said Yardi, "but we are on target to hit a billion in sales in the next few years."
NAA Lifetime Achievement Award
In recognition of his many contributions to the multihousing industry over the years, the NAA, in November, awarded Anant Yardi its Lifetime Achievement Award. The award recognizes the contributions of NAA supplier members or association executives for their "history of exemplary national service and accomplishments to the NAA and the apartment industry." The award is given to no more than one person each year and Anant Yardi is the third recipient.
"I can't think of anyone who deserves this more than Anant Yardi. His work has helped to transform the industry" said Marc Ross, chairman of the Board of the NAA in presenting the award.
"As a steward of the apartment industry, NAA has done a remarkable job promoting education, professionalism and the interests of our industry," said Anant Yardi in accepting the award. "It has been a pleasure and privilege to work side-by-side with NAA. I look forward to continuing our long and very satisfying relationship."