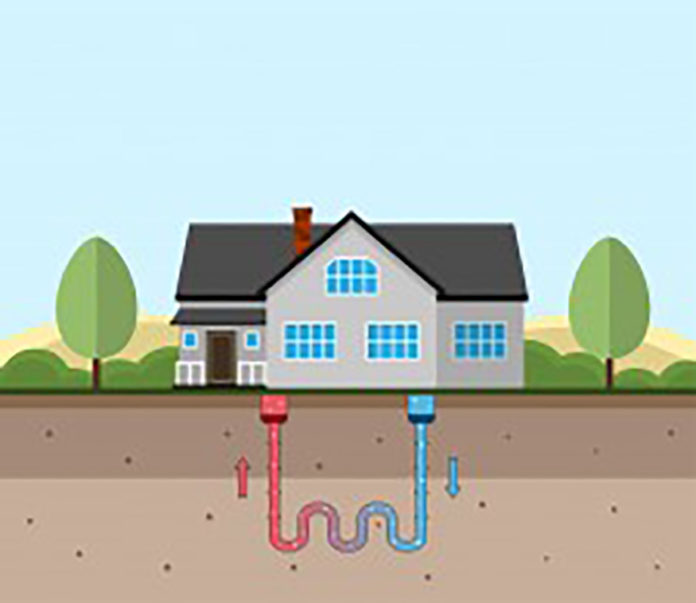 IWAE.com issued an alert to property owners who purchased and installed a geothermal heat pump in the United States on or after January 1, 2017. Such persons who are also United States citizens are now eligible for a federal tax rebate equal to 26 percent of the purchase and installation cost of the installed system. Also known as ground-source heat pumps, geothermal heat pumps are high efficiency heating, ventilating, and air conditioning systems that can greatly reduce energy consumption compared to traditional air-source heat pumps or air conditioners. This renewable energy incentive is not available to people who do not pay taxes in the United States or who already claimed a renewable energy tax rebate prior to January 1, 2017.
"It's good news for a lot of folks," said Doug Ingram, President of Ingram's Water & Air Equipment, LLC. "Geothermal is great, and we've sold a lot of these systems in the past year or so. This credit is a big bonus for those people. It's also going to open the door for folks who might not be interested otherwise. We really think this is going to do a lot to boost geothermal, and that is a good thing."
A 30 percent geothermal tax credit became a standard part of the HVAC industry landscape after being implemented in 2009. However, the Geothermal Residential Energy Tax Credit lapsed on December 31, 2016. The renewable fuels industry and others immediately began lobbying for the credit to be renewed. They argued that providing tax incentives for renewables like solar and wind while excluding geothermal created unfair competition in the market.
The U.S. Congress took little action on any renewable fuels legislation during the 2017 term. However, on February 9 2018, the Congress passed a two-year budget deal that included among other things a new tax incentives for geothermal heat pumps. The current 26 percent incentive will last until 2020, after which it will drop to 22 percent, until it expires in 2022.
---
About Ingram's Water & Air Equipment, LLC:
Ingram's Water & Air Equipment and IWAE.com is an online heating, ventilating, and air conditioning sales company based in Hickory, KY. Founded in 2001, IWAE.com carries a complete line of heating and cooling products. More information is available at IWAE.com.