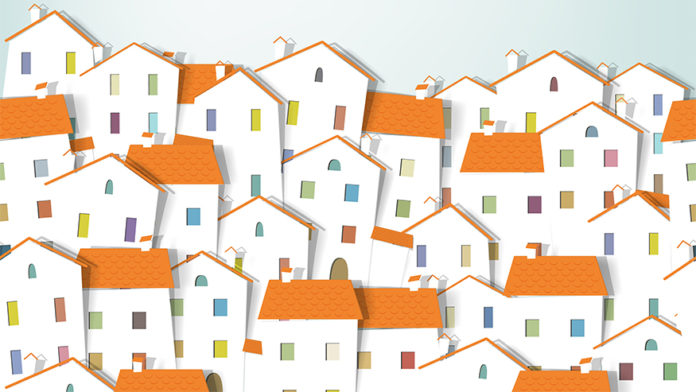 Sales of newly built, single-family homes fell 7.8 percent in January to a seasonally adjusted annual rate of 593,000 units after an upwardly revised December reading, according to newly released data by the U.S. Department of Housing and Urban Development and the U.S. Census Bureau.
"New home sales have taken a pause this month, but our builders are reporting confidence in the overall market and future sales conditions," said NAHB Chairman Randy Noel, a custom home builder from LaPlace, La. "With strong consumer demand for housing, we expect the sales numbers to move forward in the months ahead."
"The moderation in new home sales may be attributable to the interest rate environment, which could be causing short-term market volatility," said NAHB Senior Economist Michael Neal. "However, the underlying economic fundamentals for housing demand remain strong and we expect more prospective home buyers to enter the market in 2018."
The inventory of new home sales for sale was 301,000 in January, which is a 6.1-month supply at the current sales pace. The median sales price of new houses sold was $323,000.
Regionally, new home sales rose 15.4 percent in the Midwest and 1.0 percent in the West. Sales decreased 14.2 percent in the South and 33.3 percent in the Northeast.
---
ABOUT NAHB:
The National Association of Home Builders is a Washington-based trade association representing more than 140,000 members involved in home building, remodeling, multifamily construction, property management, subcontracting, design, housing finance, building product manufacturing and other aspects of residential and light commercial construction. NAHB is affiliated with 700 state and local home builders associations around the country. NAHB's builder members will construct about 80 percent of the new housing units projected for this year.