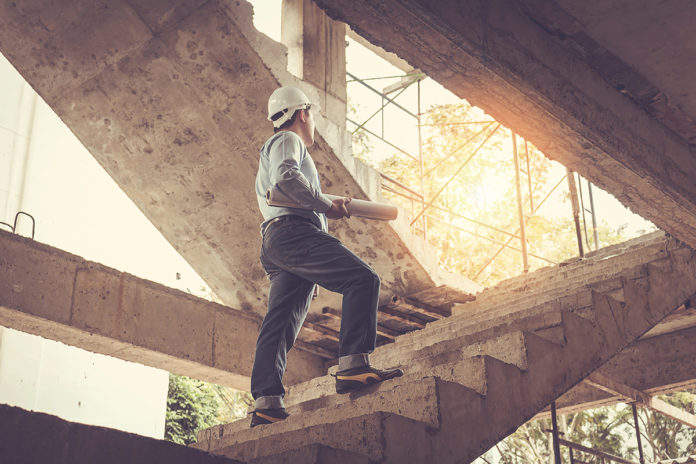 Builder confidence in the market for newly-built single-family homes edged down one point to a level of 70 in March from a downwardly revised February reading on the National Association of Home Builders/Wells Fargo Housing Market Index (HMI) but remains in strong territory.
"Builders' optimism continues to be fueled by growing consumer demand for housing and confidence in the market," said NAHB Chairman Randy Noel, a custom home builder from LaPlace, La. "However, builders are reporting challenges in finding buildable lots, which could limit their ability to meet this demand."
"A strong labor market, rising incomes and a growing economy are boosting demand for homeownership even as interest rates rise," said NAHB Chief Economist Robert Dietz. "With these economic fundamentals in place, the single-family sector should continue to make gains at a gradual pace in the months ahead."
Derived from a monthly survey that NAHB has been conducting for 30 years, the NAHB/Wells Fargo Housing Market Index gauges builder perceptions of current single-family home sales and sales expectations for the next six months as "good," "fair" or "poor." The survey also asks builders to rate traffic of prospective buyers as "high to very high," "average" or "low to very low." Scores for each component are then used to calculate a seasonally adjusted index where any number over 50 indicates
that more builders view conditions as good than poor.
The HMI component gauging current sales conditions held steady at 77, the chart measuring sales expectations in the next six months dropped two points to 78, and the index gauging buyer traffic fell three points to 51.
Looking at the three-month moving averages for regional HMI scores, the Northeast rose one point to 57, the South decreased one point to 73, the West fell two points to 79, and the Midwest dropped four points to 68.
Editor's Note: The NAHB/Wells Fargo Housing Market Index is strictly the product of NAHB Economics, and is not seen or influenced by any outside party prior to being released to the public. HMI tables can be found at nahb.org/hmi. More information on housing statistics is also available at housingeconomics.com.
---
ABOUT NAHB:
The National Association of Home Builders is a Washington-based trade association representing more than 140,000 members involved in home building, remodeling, multifamily construction, property management, subcontracting, design, housing finance, building product manufacturing and other aspects of residential and light commercial construction. NAHB is affiliated with 700 state and local home builders associations around the country. NAHB's builder members will construct about 80 percent of the new housing units projected for this year.