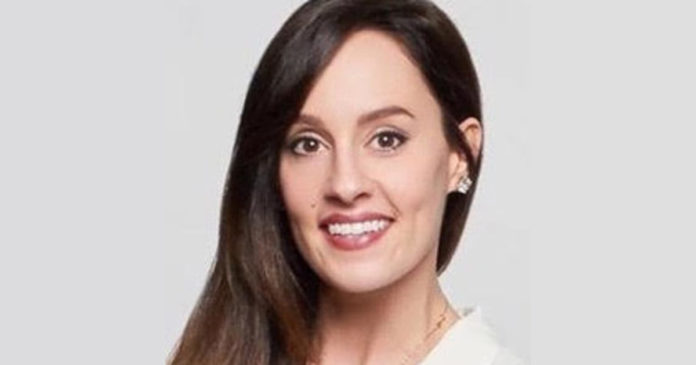 Daniele Yeonas, REALTOR®, Lex Lianos & Associates Team of Weichert, REALTORS®, has joined Noticed©, an invitation-only service for distinguished professionals. Yeonas has been chosen as a Distinguished Real Estate Professional™ based on peer reviews and ratings, dozens of recognitions, and accomplishments achieved throughout her career.
Yeonas outshines others in her field due to her educational background, numerous awards and recognitions, and career longevity. Recently featured in Top Agent Magazine, she brings a wealth of knowledge to her industry, and, in particular, to her area of expertise, the real estate market of Fairfax County and surrounding Northern Virginia and Washington, D.C., communities. When asked why she decided to pursue a career in real estate, Yeonas said:
"My grandfather and his two brothers developed and sold a large portion of Vienna and other areas of Northern Virginia. Additionally, my mother and uncle are both real estate agents and my father is currently a commercial real estate attorney, so I truly grew up in the business. I started right after college and I immediately fell in love with everything about it."
A native of the area and a child of real estate, Yeonas is a neighborhood specialist with an in-depth knowledge of the schools, culture, and price trends in what has been called one of the top five places to live in the U.S. An adept negotiator, she works skillfully to get buyers the best price and sellers top dollar for their homes. Yeonas's many repeat and referral clients are a testament to her customer satisfaction and her commitment to building long-lasting relationships.
As a thought leader in her field, Yeonas works in close proximity to a majority of the government jobs in the country, which means her local markets are almost always booming. She noted that the area surrounding Washington is currently experiencing a particularly thriving market:
"Being near Washington, D.C., there is a constant turnover of jobs and therefore a constant turnover of housing. Even when the economy is stagnant, the market in this area is still much better than the rest of the country. Right now, the housing market is starting to take off. Last year, the spring market started in January, which is very early considering it usually starts around March. I foresee the same thing happening in 2018."
Yeonas is a member of the National Association of REALTORS® and of her community. She and her team prioritize giving back as much as possible and were proud supporters of the Red Cross in their efforts to bring hurricane relief to victims of Hurricanes Harvey and Maria.
---
About Noticed
Noticed© has written this news release with approval and/or contributions from Daniele Yeonas. Noticed is an invitation-only reputation management service that is dedicated to helping professionals stand out, network, and gain a competitive edge. Noticed selects a limited number of professionals based on their individual recognitions and history of personal excellence.