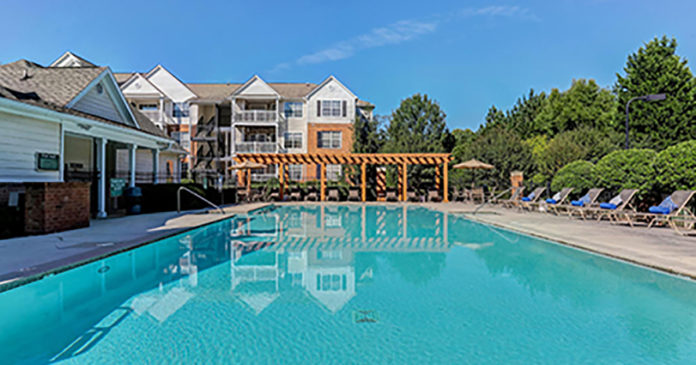 On March 22, Resource Apartment REIT III, Inc., through a wholly owned subsidiary, completed the purchase of Tramore Village in Austell, Georgia. Built in 1999, the 324-unit community features numerous amenities, including two swimming pools, a fitness center, and a lighted tennis court. Tramore Village fronts the highly-trafficked East-West Connector, offering a quick commute to over 450,000 jobs and 25 million square feet of Class A office space along metropolitan Atlanta's I-75 corridor.
Atlanta's positive business dynamics have succeeded in attracting major Fortune 500 corporate relocations and expansions, including Wellstar, AllState Insurance, and Vonage Solution. Tramore Village is well positioned as an easy access point to a flourishing specialty healthcare employment corridor within a submarket that has attracted potential renters looking for desirable and affordable options.
The REIT's Chief Executive Officer, Alan Feldman, believes that the acquisition aligns with the REIT's investment strategy, offering exposure to the vibrant Atlanta market.
"We are excited to acquire a community with best-of-market connectivity to where America works and lives. Tramore Village is uniquely situated in an area of tremendous capital investment and employment growth that shows no signs of slowing down."
Tramore Village also has access to Tramore Park, an expansive 40-acre country park featuring 11 recreational sports fields and walking trails. Families also have access to good school districts and the many cultural and entertainment options nearby.
---
About Resource Apartment REIT III, Inc.
Resource Apartment REIT III, Inc. acquires and operates a portfolio of multifamily real estate throughout the United States. The REIT is sponsored by Resource Real Estate, LLC, a wholly owned subsidiary of Resource America, Inc.. Resource is an asset management company that specializes in real estate and credit investments. Its investments emphasize consistent value and long-term returns with an income orientation. Resource is a wholly owned subsidiary of C-III Capital Partners LLC, a leading real estate investment management and commercial property services company.