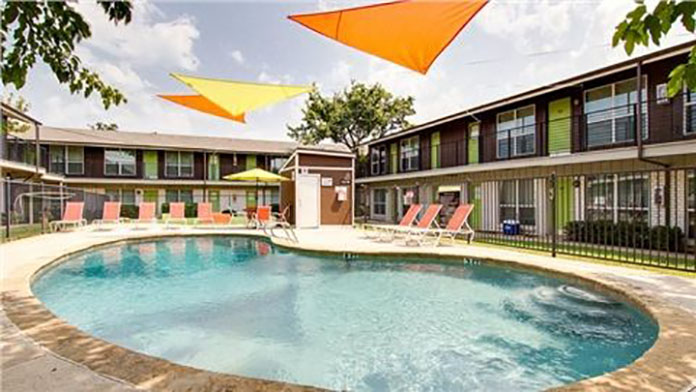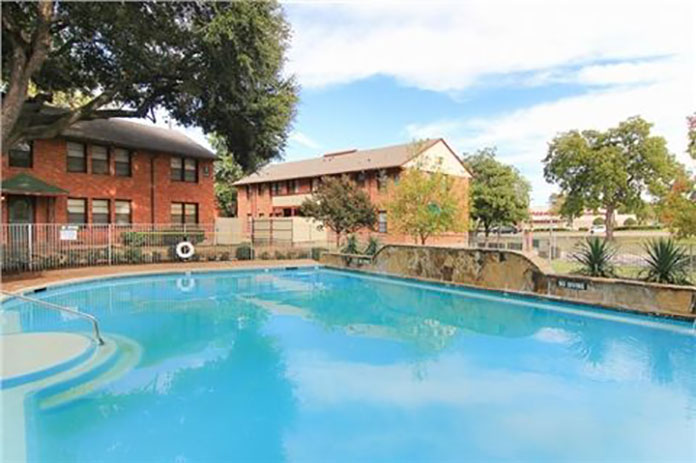 Marcus & Millichap, a leading commercial real estate investment services firm with offices throughout the United States and Canada, has announced the Fluellen-Hoover multifamily investment sales team closed 14 multifamily properties with a total of 2,369 units in the first quarter of 2018. Thirteen of the properties are in Texas and one is in Albuquerque, New Mexico. The assets sold for a total of $192,460,095.
"Demand for Texas multifamily investments continues to be strong and investors are flocking to the Southwest from all parts of the country, drawn by the region's attractive cap rates and healthy returns," says Nick Fluellen, senior managing director investments, Marcus & Millichap.
"The large influx of new inventory throughout the Dallas/Fort Worth area is pushing up average rents across the metro," adds Bard Hoover, first vice president investments, Marcus & Millichap. "As a result, buyers of Class B and Class C multifamily assets are seeing robust rental growth and this positive trend is expected to continue."
The 14 multifamily properties sold in Q1 2018 by the Fluellen-Hoover team are:
The Lantern at Lake Highlands, 340 units, Dallas
Cantera Creek at Lake Highlands, 472 units, Dallas
Sunscape, 100 units, Abilene
Wynnewood Gardens, 106 units, Dallas
Fairmeadows, 200 units, Duncanville
Lakewood Terrace, 8 units, Dallas
Mesa Verde, 243 units, Albuquerque, New Mexico
Cove Townhomes, 14 units, Desoto
19Twenty, 184 units, Denton
Country Club Manor, 56 units, Terrell
Columbus Heights, 24 units, Waco
Tinsley Place, 214 units, Waco
Castle Rock Apartments, 160 units, Dallas
The Vive at Lake Highlands, 248 units, Dallas
Fluellen and Hoover worked with Institutional Property Advisors' (IPA) Will Balthrope, Drew Kile, Joey Tumminello and Max Helgeson on the marketing of Castle Rock Apartments, The Lantern at Lake Highlands, The Vive at Lake Highlands, and Cantera Creek at Lake Highlands.
Matt Aslan, Evan Burke, Trey Caldwell, Joseph Murry, and Sean Scott provided representation on the sales of Lakewood Terrace, Cove Townhomes, Sunscape, Columbus Heights, Tinsley Place and Country Club Manor. Jake Roberts of IPA Capital Markets arranged financing for the Mesa Verde and Sunscape acquisitions. Matt Reeves is Marcus & Millichap's broker of record in New Mexico and Tim Speck is the firm's broker of record in Texas.
---
About Marcus & Millichap
With over 1,800 investment sales and financing professionals located throughout the United States and Canada, Marcus & Millichap is a leading specialist in commercial real estate investment sales, financing, research and advisory services. Founded in 1971, the firm closed nearly 9,000 transactions in 2017 with a value of approximately $42.2 billion. Marcus & Millichap has perfected a powerful system for marketing properties that combines investment specialization, local market expertise, the industry's most comprehensive research, state-of-the-art technology, and relationships with the largest pool of qualified investors.