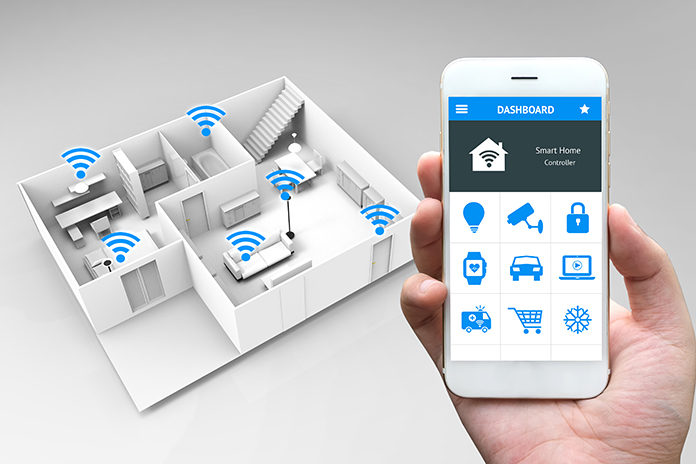 A new study out by property management company Entrata shows the vast majority of the country's renters value new and evolving smart home amenities over traditional benefits offered to apartment dwellers. The survey found that most important smart home services to renters are security cameras, keyless entry with special codes for guests, smart thermostats, and a security system.
As new builds are on the horizon for 2018, building and property managers should consider installing new technology that will provide peace of mind to renters and potentially increase the value and rental appeal of the property. Below are two new smart home products that will increase security around the lobby/main office and amenities, and monitor indoor air quality in each unit.
Maximus Camera Floodlight: a smart floodlight with two-way talk, 1080 HD camera with motion detection to monitor the main office, gym, pool, tennis courts, bike racks, etc. from any smart device. You'll get instant alerts to watch live stream, playback or download video, and decide whether to communicate, play a pre-recorded message, sound an alarm or dial 911 to protect your residents.
Airthings Wave Plus: the first battery-operated smart IAQ (indoor air quality) monitor with Radon detection, including sensors for temperature, air pressure, humidity, VOCs, and CO2. With easy installation, residents can rest assured that the apartment is monitoring indoor air quality to prevent illness and increase productivity, energy and good health. The Airthings Hub allows building and property managers to monitor up to 50 devices to interpret IAQ data with alerts and advanced analytics.