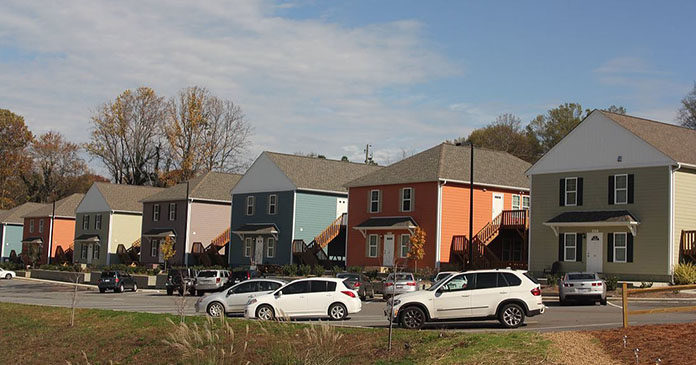 Marcus & Millichap, a leading commercial real estate investment services firm with offices throughout the United States and Canada, has announced the sale of Deacon Properties, a 64-home, 251-bed student housing portfolio in Winston-Salem, North Carolina. The properties sold for $20.9 million, which equates to $83,267 per bed.
"The Deacon Rental Properties portfolio is a very well-maintained asset and has excellent rental history," says Nate McDaniel, a director of Marcus & Millichap's National Multi Housing Group in uptown Charlotte. "At the time of the sale, occupancy was 98 percent due largely to owners that kept the pulse on what the student body looks for in an off-campus student housing experience."
McDaniel, and Marcus & Millichap's Allen Smith and Ian Turnbull represented the seller, Deacon Rental Properties, a North Carolina LLC, and procured the buyer, Mission Bay Investments, a Delaware-based LLC. This transaction marks the 28th closing in the last 12 months for the McDaniel team with Marcus & Millichap.
"The acquisition provides new ownership with significant cash flow as well as value-add components that include 3.1 acres of undeveloped land," adds Smith, first vice president investments. The properties are located within walking distance of the Wake Forest University campus, home to nearly 8,000 students. The three- and four-bedroom homes range from 1,800 square feet to 2,100 square feet and are, on average, three years old.
---
About Marcus & Millichap
With over 1,800 investment sales and financing professionals located throughout the United States and Canada, Marcus & Millichap is a leading specialist in commercial real estate investment sales, financing, research and advisory services. Founded in 1971, the firm closed nearly 9,000 transactions in 2017 with a value of approximately $42.2 billion. Marcus & Millichap has perfected a powerful system for marketing properties that combines investment specialization, local market expertise, the industry's most comprehensive research, state-of-the-art technology, and relationships with the largest pool of qualified investors.