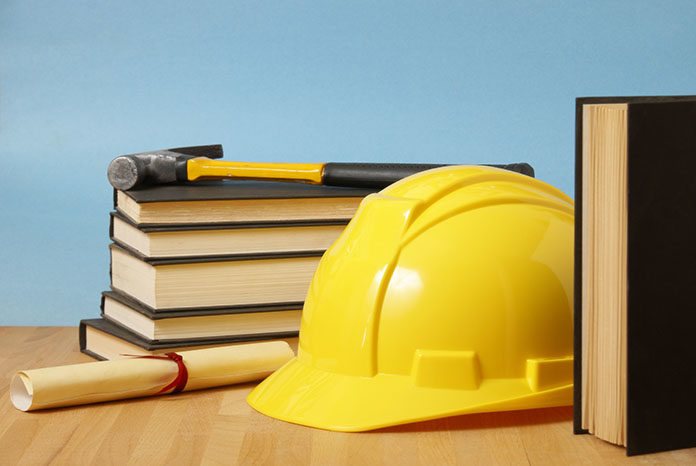 The National Housing Endowment, the philanthropic arm of the National Association of Home Builders (NAHB), today welcomed a significant donation from plumbing fixture manufacturer LIXIL Americas for the Skilled Labor Fund, an industry-wide effort to provide scholarships and educational assistance designed to address the shortage of skilled labor entering the residential construction market.
"LIXIL America's support will further the efforts of the Skilled Labor Fund to tackle the skilled trades deficit that is stalling residential projects nationwide," said Ted Mahoney, a member of the Fund's Operating Committee and Chairman-Elect of the Endowment.
Fifty-seven percent of builders report a shortage of plumbers, and NAHB's most recent survey data show that serious shortages are reported by builders in all the 15 occupations that make up the skilled trades.
"The pain is shared by consumers and builders alike in the form of less supply, higher prices and longer lead times to complete new homes and remodeling projects," said Endowment President and CEO Mark Pursell.
Steve Delarge, CEO of LIXIL Americas, the makers of American Standard, GROHE and DXV plumbing products, lauded the work of Endowment. "Plumbers perform vital work in keeping our communities healthy and safe, which is why LIXIL Americas recognizes the importance of communicating how this career, along with many other skilled trade careers, can be professionally fulfilling and financially rewarding. Therefore, we're thrilled to support the Skilled Labor Fund because we're committed to building the next generation of talented plumbing professionals."
The Skilled Labor Fund is a partnership of NAHB, the National Association of the Remodeling Industry, the National Kitchen & Bath Association, SGC Horizon and Hydrogen, a full-service advertising agency. The Fund focuses solely on skilled labor for the residential market.
"Fixing the skilled labor shortage is not an overnight proposition. We have to show young people the fulfilling careers available in residential construction," said Mahoney. "From developers, builders, service providers to suppliers, this has to be a unified effort. It impacts all of us."
---
About The National Housing Endowment
The National Housing Endowment is a 501(c)3 non-profit organization dedicated to helping the housing industry develop more effective approaches to home building, enhancing education and training for future generations of leaders in residential construction and increasing the body of knowledge on housing issues. It does so by supporting innovative and effective programs that further Education, Training and Research in the residential construction industry.