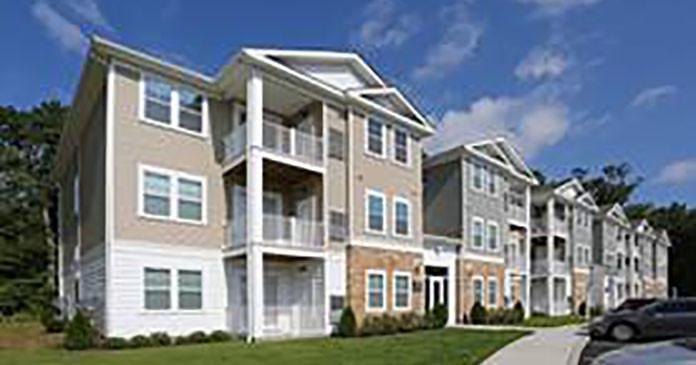 Institutional Property Advisors (IPA), a division of Marcus & Millichap, announces the sale of The Arbors at Brighton Park, a 132-unit multifamily asset in Bloomfield, Connecticut. The property sold for $26.85 million.
"Completed in 2016, The Arbors at Brighton Park is a stabilized 'Class A' community with significant room for revenue growth," says Victor Nolletti, senior managing director and lead advisor for the IPA Northeast team. "The asset is less than 1.5 miles from Bloomfield town center and less than 15 minutes from Blue Back Square in West Hartford."
Nolletti, assisted by teammates Wes Klockner, senior associate with Marcus & Millichap and Eric Pentore, IPA first vice president, represented the seller, Bloomfield Realty Partners LLC and procured the buyer, an affiliate of Paredim Partners LLC.
The Arbors at Brighton Park is situated on more than 14 acres. Nearby regional employers include Cigna, United Technologies, Hartford Financial Services Group, Aetna, St. Paul Travelers, and Hartford Hospital. The University of Hartford, Trinity College, the University of Connecticut Law School and 800-acre Penwood State Park are all within five miles of the community.
---
About Institutional Property Advisors
With a network of senior-level investment advisors located throughout the United States, Institutional Property Advisors (IPA) is qualified to meet the needs of institutional and major private investors. IPA's combination of real estate investment and capital markets expertise, industry-leading technology, superior support services and acclaimed research offer customized solutions for the acquisition and disposition of institutional properties and portfolios.