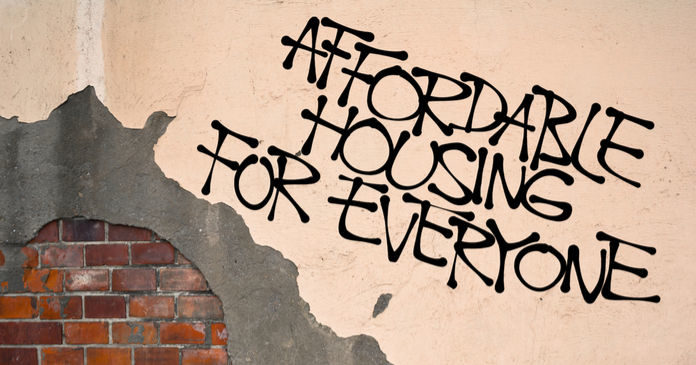 A new report from Freddie Mac examines data on the 50 top metropolitan areas in the country to determine in which metros renters experience the greatest rent burden. It does this largely by aggregating rankings from other studies, although Freddie Mac adds supplementary data and analysis.
Studying the studies
The report looked at four studies which compared the rent burden in each of the largest metro areas in the US. Two were from the National Low Income Housing Coalition (NLIHC), a housing advocacy group. Those are The Gap report, which measures rent burden based on Area Median Income (AMI), and the Out of Reach report which looks at rent burdens for minimum wage workers. The others are the 2018 National Rental Housing Landscape report from the Furman Center, and the 2017 Rental Housing Report from the Joint Center for Housing Studies (JCHS).
In coming up with their own rankings of the least affordable metro areas, Freddie Mac took the position rankings of the metro areas in each of the four reports and added them together. This approach gives equal weight to each of the reports but does not attempt to account for the relative differences between the metro areas within any given report. In other words, the affordability in the metro ranked number 10 may not be twice as good as in that ranked number 5, but it is weighted that way in Freddie Mac's calculations.
Freddie Mac's top ten least affordable metro areas are:
Miami
San Diego
Los Angeles
New York
Orlando
New Orleans
Tampa
San Jose
Riverside
Virginia Beach
The report points out that the affordability rankings of the metro areas in the four studies are quite different and includes a discussion as to why this is so. It uses the city of San Jose, variously ranked as the second to the twenty-ninth least affordable metro area, as a case study to show how the different ways the four studies consider income and rental costs result in the different rankings.
The report also contains an examination of why Florida, despite having a reputation as a relatively inexpensive pace to live, ended up with three metros among the 10 least affordable in the country.
A quibble
A criticism of the Freddie Mac study is that it gives the NLIHC report on the rent burden for minimum wage workers (the Out of Reach report) equal weighting with the other studies. A 2018 report from the Bureau of Labor Statistics stated that people being paid at or below the minimum wage comprise only 2.3 percent of hourly workers and 1.3 percent of all wage and salary workers. In addition, about half of these workers are under the age of 25. Given the small fraction of renters represented by this group, perhaps the Out of Reach report should have been given less weight in determining the results.
The full Freddie Mac report may be viewed here.