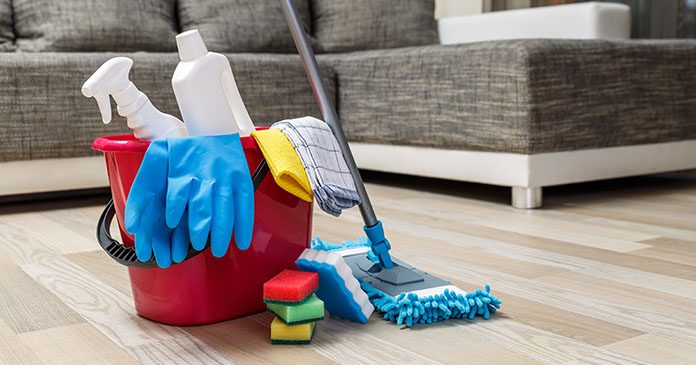 Lapa Lopa is a cleaning service that leverages technology to deliver an improved experience for apartment residents. Headquartered in Bellevue, Wash., the company recently launched a new app for cleaners, targeting prospective employees, contractors and cleaning companies.
The company presently services the Washington D.C. and Seattle metro areas, and the new cleaning team app is expected to help expand the number of cleaners to keep pace with demand.
Like similar tech companies in the gig economy, Lapa Lopa is changing the apartment cleaning industry by compressing the process of scheduling cleaning service through a simple-to-use app that leverages apartment density and makes it easier for the cleaners to provide consistent service.
Lapa Lopa entered the market in 2018 with an app centered on giving residents a fast and simple way to get reliable cleaning services for their apartments. The new app separates the cleaning functionality from the company's flagship app that allows residents to subscribe to consistent, focused cleaning services. Lapa Lopa's cleaner app allows prospective cleaners to register, set availability, see their schedule with addresses, and mark units when cleaning is complete.
The cleaner-specific app includes a workflow and short checklist of items that match customers' expectations. The simple interface allows cleaners to mark when things have been cleaned, as well as indicate when they are unable to complete items on the checklist.
Cleaners are also able to add pictures to show what impedes their ability to complete the work (such as dishes in the sink). The Lapa Lopa platform then communicates that information to the resident to help educate residents how to best prepare for future cleanings.
By focusing on the cleaner experience to match the customer expectations, the end results are higher quality with greater customer satisfaction.
The Lapa Lopa strategy for efficiency is simple. By grouping cleanings by property, building, and even by floor, cleaning schedules are optimized for time efficiency and price.
The company's standard service approach is focused on the high use areas of an apartment—bathrooms and kitchen—delivering the best service at scale pricing.
Cleaners spend less time travelling apartment to apartment and more time cleaning. This also creates a model for competitive pay, often higher than market average, for cleaners.
"Our mission is simple," said Howard Behr, CEO of Lapa Lopa. "Be useful to our neighbors and partners."
Behr helped automate and run similar unit-to-unit logistics for submeters and other maintenance-related tasks for industry tech companies NWP and RealPage.