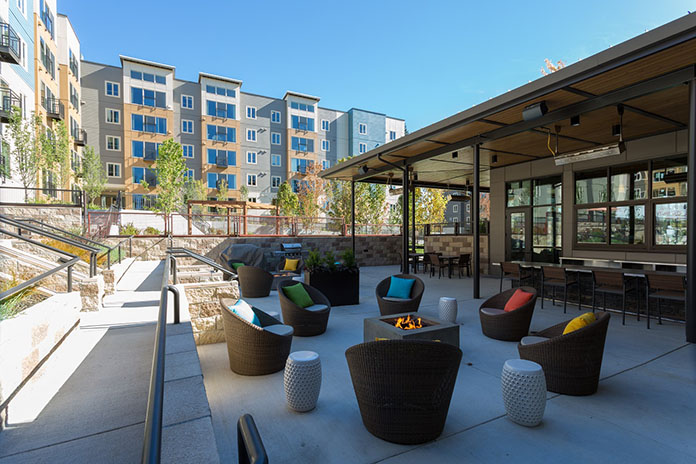 MG Properties Group, a private San Diego-based real estate investor and operator, has acquired two multifamily communities; the Pallas Apartments in Beaverton, OR and the Tivalli Apartments in Lynnwood, WA for a combined total of more than $305 million. With these acquisitions, MG Properties Group has acquired nearly $3 billion of apartment properties in the Western U.S. since 2017.
According to Mark Gleiberman, Chief Executive Officer at MG Properties Group, "These acquisitions reflect our continued belief in the economic potential of the Pacific Northwest and allow MG Properties Group to further create economies of scale to enhance the performance of our existing regional portfolio."
MG Properties Group has purchased the following properties: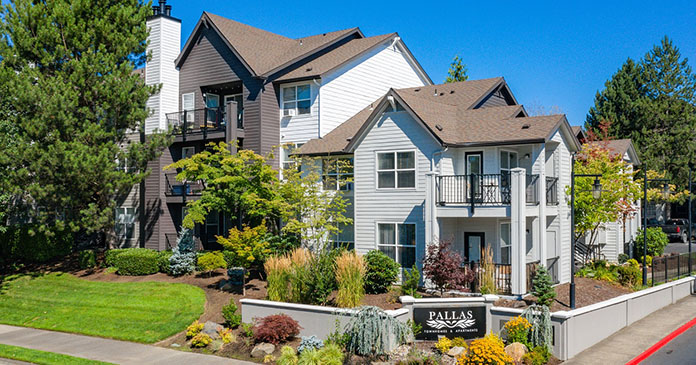 Pallas Townhomes & Apartments in Beaverton, Oregon
MG Properties Group acquired Pallas Townhomes & Apartments, a 566-unit community in Beaverton, Oregon, in an off-market transaction for $186 million from a joint venture between Holland Partner Group and Invesco Real Estate.
Built in 1997, Pallas is located on the Millikan Way MAX Light Rail stop in Beaverton. The property offers convenient access to the employment hubs of Hillsboro to the west and downtown Portland to the east and is within walking distance to both Nike's World Headquarters and the Providence Medical Group facility. MG Properties Group plans to invest additional capital in the property to renovate unit interiors.
Neither the buyer nor the seller were represented by a broker. Financing was provided by Fannie Mae and arranged by Brian Eisendrath and Cameron Chalfant of CBRE.
Pallas Townhomes & Apartments is located at 15021 SW Millikan Way in Beaverton, OR.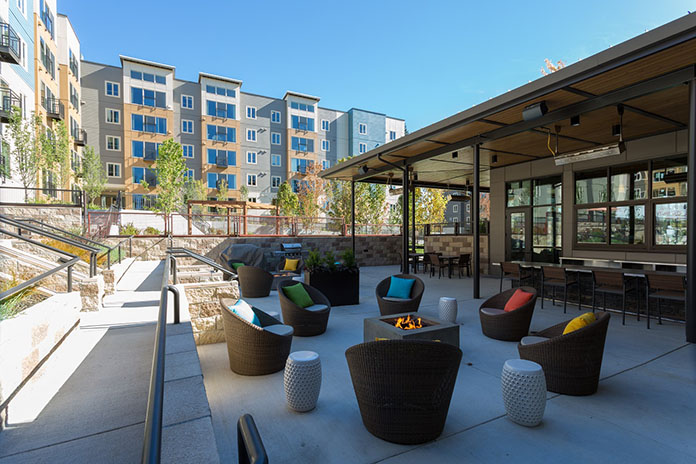 Tivalli Apartments in Lynnwood, Washington
MG Properties Group also purchased Tivalli Apartments, a 383-unit community located north of downtown Seattle, for $119.2 million.
Built in 2014, Tivalli offers a transit-oriented location with immediate access to freeways, public transportation and a short commute to major employers throughout the Seattle MSA. The property offers exceptional amenities including a two-story clubhouse with multiple fireplaces, seating areas, a gourmet kitchen, indoor sports court and an upstairs game room and sky deck. MG Properties Group plans to invest capital to further improve common area amenities for current and prospective residents.
David Young and Corey Marx of JLL represented the seller in the transaction. Financing was provided by Freddie Mac and arranged by Bryan Frazier and Blake Hockenbury of Walker & Dunlop.
Tivalli Apartments is located at 15631 Ash Way in Lynnwood, WA.
MG Properties Group has purchased 14 communities in the past 12 months, totaling nearly 4,000 units and more than $1 billion in combined value. The company is targeting further acquisitions in Washington, Oregon, Arizona, California, Colorado, and Nevada.