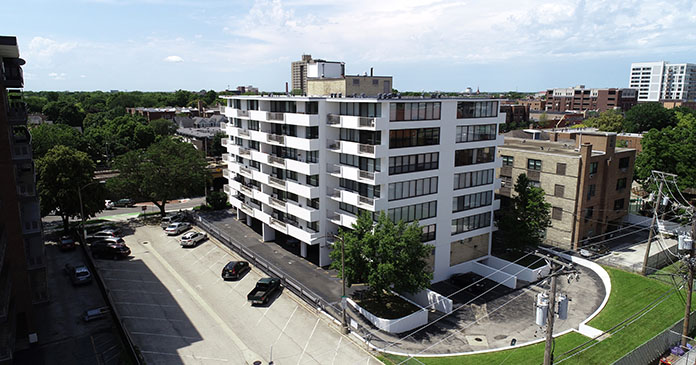 Kiser Group, Chicago's leading multifamily brokerage firm, recently brokered 930 North Blvd., a 48-unit, 7-story property in Oak Park, Illinois, for $8,300,000. Kiser Group's Matt Halper and Marco Cesario represented the buyer Goldman Investments and Halper represented the seller.
"At $172,916 per door, this is a record-breaking price for an apartment building of this vintage in Oak Park and the near western suburbs rental market. 930 North Blvd. provided a unique opportunity for the buyer due to its location in downtown Oak Park—surrounded by the newer investment grade," said Broker Matt Halper. "The property, built in the 1960s, had been owned by the same firm for decades and is an appealing value-add investment for the buyer."
930 North Blvd. features 24 one-bedroom and one-bathroom units and 24 two-bedroom and two-bathroom units. The apartment building also features 31 underground parking spaces and a surface lot with 21 parking spaces.