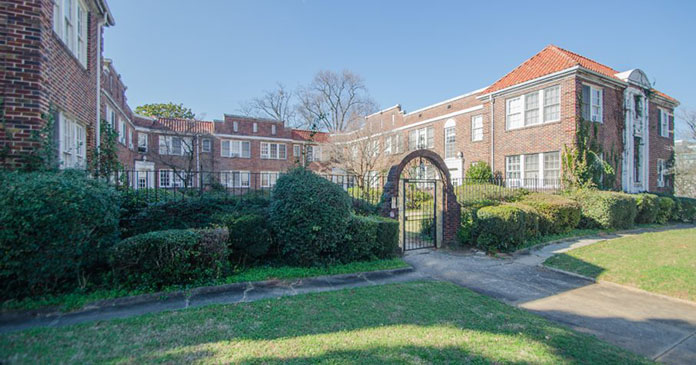 Tenth Street Ventures along with partners Braden Fellman Group have purchased The Winnwood, an 89-year-old apartment building at 1460 West Peachtree Street in Midtown Atlanta, Ga. They are applying for historic designation for the apartments that until recently were owned by the same family since being constructed in 1930. They are evaluating the best way to redevelop the building, while preserving the historic Neoclassical Revival exteriors.
The Winnwood, which has 24 apartments, was built by The Whitehead family, which owned the house previously on the site. The property remained in the family until the death of Cecil S. Whitehead in the 2010s.
"We're going to restore The Winnwood to its historic glory," said Brian McCarthy, a principal at TSV. "We believe people want the charm of historic buildings. We also believe that by renovating them—instead of tearing them down to build something new—our approach provides more affordable options for people wanting to live in Midtown. People who live here will be proud of their homes, and that in turn makes us proud of what we do. We're excited to bring our creative process and eye towards design and historic preservation to The Winnwood."
This was the fifth major transaction by TSV in 2019, a year in which the two-year-old company grew to more than 500 units and $100 million in assets under management. TSV is led by a team of developers, designers and builders that has trained at the top commercial real estate companies and universities in the country in deal structuring, finance, asset and property management, construction management, architecture and design. The company buys, designs and renovates properties with its in-house team, with the goal of keeping properties more affordable for the working class than new builds.
Tim Holdroyd and Nik Hatzis from City Realty were the brokers. The lender is LendingOne.