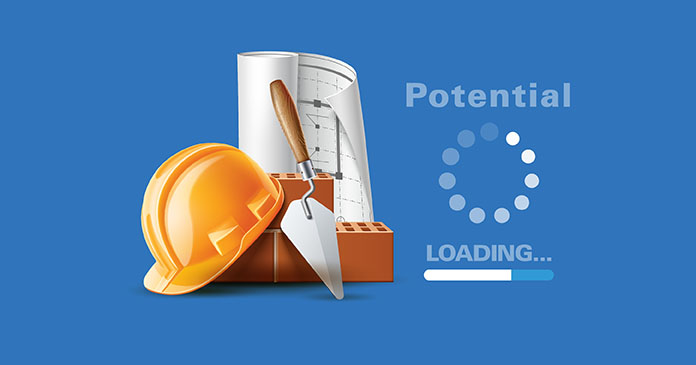 Income share agreement (ISAs) fund education. Upon completion, learners pay a percentage of their salary for a term.
Lenders correlate interest rate and pay-back period with borrower's potential career outcome.
This may mean varying tuitions for majors moving learners away from personal fulfillment and toward serving society.
Learners can make these agreements with colleges, businesses or employers.
ISAs can be career accelerators as employers partner with employees on continuing training and education.
ISAs are directly between the lender and learner, and do not involve parents.
The U.S. Department of Education is also launching a separate pilot program where select colleges will take on students' federal loan debt. Students will repay the institution for the loan balance, based on their future earnings.
Under the program, federal loans will be satisfied through an income-share agreement where learners agree to pay a certain percentage of their future income over a set period of time in exchange for funding of their educational expenses.
10 high-paying jobs that don't require a 4-year degree
Brickmason
Plumber
Steelworker
Electrician
Glazier
Insulation contractor
Sheet metal worker
Equipment operator
Carpenter
Cement mason, finisher
Bennett hypothesis
Named for former Education Secretary William Bennett who correlated generous student aid policies and rising college costs.
65¢ increase in tuition for every new dollar of federal student aid
8th straight year college enrollment has dropped
Using Purdue's ISA comparison calculator, an Aeronautic Engineering major graduating in December 2020 will payback a $10,000 ISA at 3.36% income share over 8 years (96 months). Total ISA payback is $16,523.
Using the same comparison tool, a history major's income share will be 4.31% over 112 months (9.33 years), making other loans more favorable to the History major.
$1.56 trillion total student loan debt
7 million total number of student loan borrowers
$32,731 average student loan debt
$393 average monthly student loan payment
10 majors where loan repayment is over 20 percent of average income upon graduation
Physical, health education
Area, ethnic, civilization studies
Composition, speech
Fine, studio arts
Drama, theater arts
Physical fitness, nutrition, sports
Music
Treatment therapy
Liberal arts
Art and music education
10 majors where loan repayment is less than 12 percent (and falls rapidly) of income upon graduation
Industrial engineering
Electrical engineering
Energy, extraction engineering
Mechanical engineer
Chemical engineer
General engineering
Computer engineering
Nursing
Operations, logistics
Computer science
10 companies that no longer require a college degree for many positions
Google
EY UK
Penguin Random House
Costco Wholesale
Whole Foods
Hilton
Publix
IBM
Lowe's
Home Depot