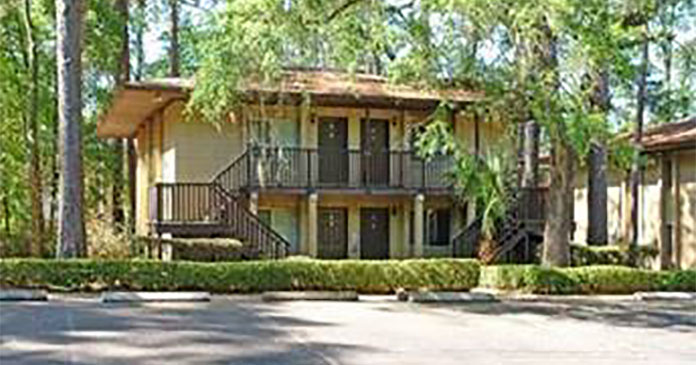 Marcus & Millichap, a leading commercial real estate brokerage firm specializing in investment sales, financing, research and advisory services, announced today the sale of Columbia House, a 32-unit apartment property located in Tallahassee, Fla., according to Chris Travis, regional manager of the firm's Tampa office. The asset sold for $1,650,000.
Michael C. Steiner, Casey Babb, CCIM, Luis Baez, CCIM and Shawn Rupp, investment specialists in Marcus & Millichap's Tampa office, secured and represented both the buyer and the seller in this off-market transaction between two private investors.
"Having previously sold Columbia House to the seller, we were able to leverage an existing relationship to identify and secure this deal for our client, a 1031 exchange buyer. The seller executed a capex plan on 80 percent of the unit interiors and was able to achieve their targeted gains on the asset while leaving some upside for the buyer," said Steiner.
"In the face of the unprecedented COVID-19 pandemic and its headwinds to normal business operations, we were not only able to connect our two respective clients and create a win-win scenario for both, but also source an acquisition loan on behalf of the buyer. The loan allowed this transaction to close in 47 days without any problems or delays. The buyer plans to refinance within 6 months into what we think will be a historically low interest rate environment this summer," added Babb.
Columbia House is located at 2304 Columbia Court in Tallahassee, Fla. The apartment community consists of 32 one-bedroom/one-bath units and has a mix of student and traditional tenants. The property is conveniently located nearby Florida State University and Tallahassee Community College.