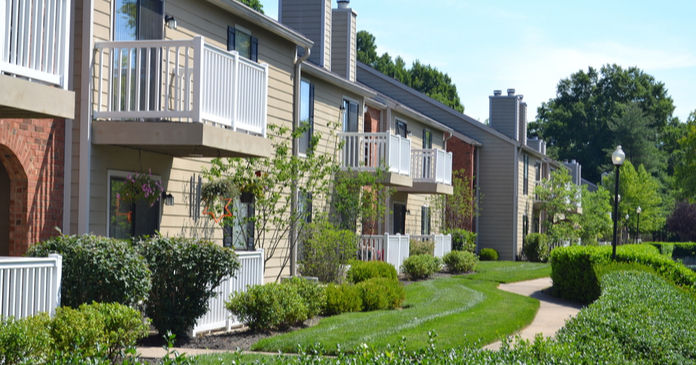 Institutional Property Advisors recently held a webinar to discuss how the new norms resulting from the COVID-19 epidemic would affect the behavior of residents and investors. Participating in the webinar were Lilli Dunn, president of Bell Partners, Brian Eby, managing director at Nuveen, John W. Gray, president of LMC Investments and Mary Campbell, behavioral psychologist at Penelope Consulting Group.
Impact on residents
Prior to the onset of the COVID-19 epidemic, the trend in the apartment industry was for bigger and better amenities. Eby expressed the view that this trend was likely to continue but with a different emphasis. Open floor plan designs for common spaces may become less popular and there will be more focus on maintaining separation between groups. While it is expected that most people will return to the workplace, more people will spend some of their time working from home than before the epidemic.
In the post-epidemic world, Dunn expects a greater focus on actions to keep residents safe. Making sanitizer available and establishing strict cleaning protocols will be important. Amenities will need more spacing and cleanliness. Walking areas and dog parks will become sought-after as will office nooks and private video rooms. Having solid WiFi will be critical and self-guided tours and no-touch move-ins will be expected.
Campbell characterized the COVID-19 epidemic as "the long emergency." The stress that it has caused can be energizing, but not if it becomes too high. She thinks that people will feel a need to escape isolation and to connect with others. They need to talk it out. Gray agreed that people will want to connect more. It will be important to create opportunities for residents to interact and create a sense of community. This is not only good for the residents, but it is also good for the business as people tend to stay in communities where they have connections.
Impact on investors
Since the last recession, a lot of development has been focused on the larger metropolitan statistical areas (MSAs), especially on the coasts. These have also been among the areas hardest hit by the epidemic. In spite of this, Dunn does not expect that people will leave the cities. However, adaptations will be made. More people will work from home and Zoom and Skype will be used more for meetings. Travel will take some time to recover but, because there is energy and connection when people come together, face to face meetings will still take place.
Post-epidemic, Eby expects investors to re-examine migration patterns for people and businesses. While he expects the Sun Belt to remain strong, certain areas have a lot of businesses where employment is at-risk. Also, some governments in previously in-demand areas may have a hard time recovering. It is important to be able to explain to institutional investors how to do due diligence on deals and how they will be able to close in a world of social distancing.
Gray expects that capital will flow into the multifamily space. In recent years, foreign investors have put money into multifamily housing because it has performed well, even in troubled markets. He thinks that multifamily and industrials are again positioned to out-perform other commercial real estate classes and that capital in-floes to these markets will drive prices higher after the epidemic.
Dunn agrees that there is a lot of capital on the sidelines now but believes that the storm must pass before the damage to the market can be assessed. At times like this, there is a flight to quality, and she expects less focus on rehabs and new lease-ups. The investor's appetite for risk will dictate when buyers become active again. However, initially there may be a disconnect between buyers and sellers in terms of price with buyers expecting more of a discount on previous property prices than sellers are willing to offer, unless the seller is truly in distress. This may stall sales activity as the market opens up post-epidemic.
This summary only hits the highlights of what was discussed. The full session was about an hour long and can be found here.