Levin Johnston of Marcus and Millichap, one of the top multifamily brokerage teams in the U.S. specializing in wealth management through commercial real estate investments, has directed three multifamily property sales in the Bay Area for a total consideration of $34.32 million.
Levin Johnston's Executive Managing Director Adam Levin and Senior Managing Director Robert Johnston represented the seller and procured the buyer.
"While the multifamily market is certainly riding out the wave of the pandemic, the Bay Area provides a silver lining to strategic multifamily investors looking to expand their portfolio. Tech giants including Facebook, Google and Salesforce recently announced new job openings, making the Bay Area an attractive choice for renters," explains Levin. "In this transaction, we were able to procure a strong buyer who recognized the long-term investment opportunity, and that by purchasing the three properties, which are part of a six-property portfolio, they would benefit from economies of scale. As a result, we were able to secure an attractive sales price for our seller."
The South Bay Area is a catalyst for new retail and commercial developments, explains Johnston. This portfolio presented a rare opportunity to acquire several strategically located assets in an area that is rapidly expanding to keep up with the high demand of tech jobs in the area.
The three properties in the portfolio include: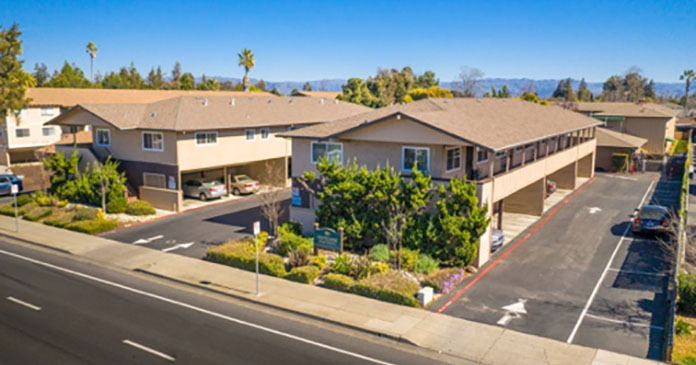 1234 Sunnyvale Saratoga Road in Sunnyvale, California, a 34-unit multifamily property that is situated on 1.28 acres, which sold for approximately $15.3 million. Originally constructed in 1963, the property features an attractive mix of one studio apartment, twelve one-bedroom/one-bathroom apartments, thirteen two-bedroom/one-bathroom apartments, seven two-bedroom/one-and-a-half bathroom apartments, and one three-bedroom/two-bathroom apartment. The asset has undergone significant exterior and interior improvements including carpet and linoleum replacement. The property offers renters a community courtyard, private individual parking and on-site laundry facility.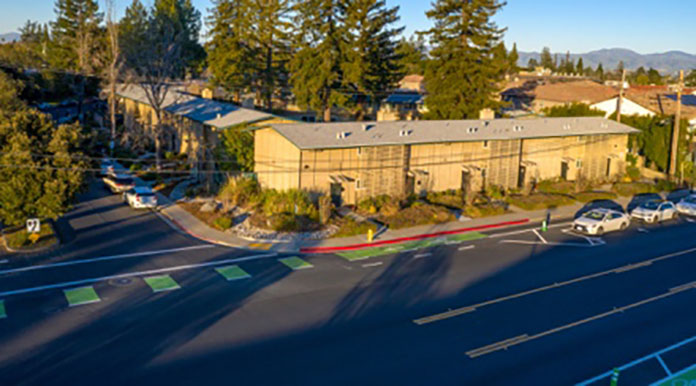 100 Oak Rim Way in Los Gatos, California, a 1.15 acre 24-unit multifamily property which sold for a total of approximately $11.52 million. The building was constructed in 1961 and offers renters a mix of four one-bedroom/one-bathroom and 20 two-bedroom/one-and-a-half bathroom apartments. Recent interior upgrades include new carpet, new windows and linoleum replacements.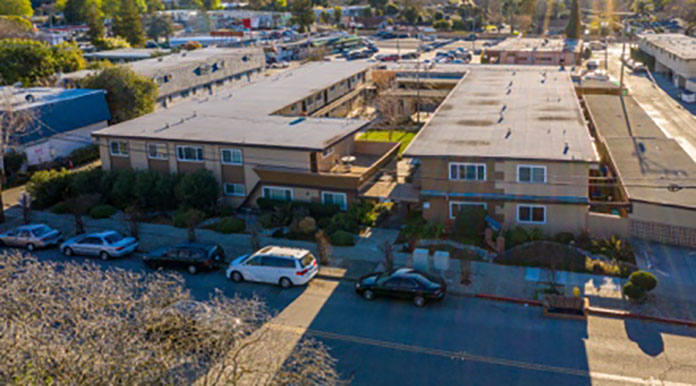 2905 Old Almaden Road in San Jose, California, a 25-unit multifamily property situated on 0.7 acres that sold for approximately $7.5 million. The asset was originally constructed in 1961 and has a gross building area of 20,196 square feet, offering its tenants 20 one-bedroom/one-bathroom apartments, four two-bedroom/two-bathroom apartments and one three-bedroom/two-bathroom apartment.
Shared community amenities include a community courtyard, picnic area, private carports, security cameras and an on-site laundry facility.