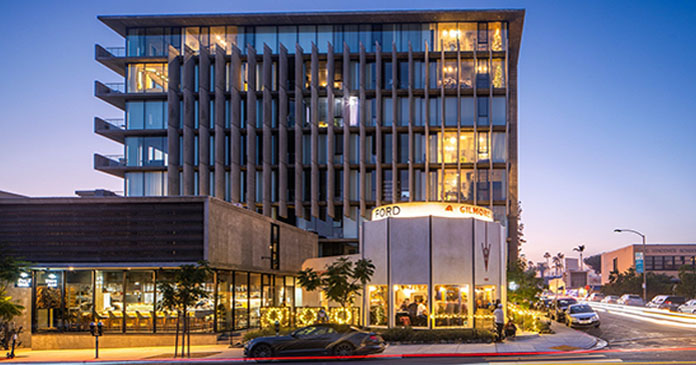 Following the $45.08 million sale of two high profile urban San Diego mixed-use projects, San Diego-based Sunrise Management has taken over day-to-day management of both communities—Park + Polk and The Fort—both previously owned and developed by celebrated architect Jonathan Segal.
The properties sold earlier this summer to Sunrise Management client, A.L. Group LLC. The Park + Polk community, which was constructed in 2017 at 4075 Park Blvd., features 55 multifamily units and 3,430 square feet of ground floor commercial space—housing the Big Front Door restaurant—as well as a large outdoor common area with a rooftop deck. With 29 units, The Fort was constructed in 2018 and is located at 1011 Fort Stockton Dr. in San Diego's historic Mission Hills neighborhood and has 3,600 square feet of commercial space, including the Fort Oak restaurant.
Segal, renowned for his pioneering architectural style characterized by sleek and simple modern designs, has developed small scale communities throughout metropolitan San Diego.
"We are proud to oversee day-to-day management of these important San Diego communities, both of which are ideal for residents in search of an active urban lifestyle, as we also continue our management partnership with the A.L. Group," said Joe Greenblatt, president and CEO of Sunrise Management.