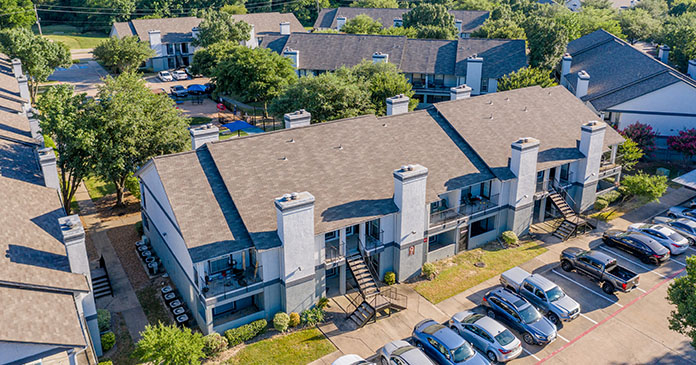 CONTI Organization, one of North Texas' largest private multifamily property owner-operators, has acquired Rustic of McKinney, a 260-unit apartment complex located at 2700 N Brook Drive in McKinney, Texas. This acquisition, CONTI's 44th in Texas, increases the company's current Texas portfolio to 32 properties with more than 9,000 units.
"Rustic of McKinney is another exceptional opportunity for CONTI investors," said Stewart Hsu, Co-Founder and President, CONTI Organization. "There is a lot to like about this property and the surrounding community. McKinney has been nationally recognized for its growth and livability while also receiving top ratings for its school district."
Built in 1997, Rustic of McKinney consists of 21 two-story, garden-style buildings covering approximately 13 acres. The property is quietly nestled among single-family homes and conveniently located in proximity to U.S. 75, connecting McKinney with downtown Dallas. The property has plenty of other geographic amenities as well. Some of the benefits residents enjoy are a newly upgraded clubhouse, swimming pool, large outdoor kitchen, snook ball, and dog park as well as proximity to the Towne Lake recreational area.
"Closing on Rustic of McKinney is another example of the economic recovery happening in Texas and around the country," said Carlos Vaz, Co-Founder and CEO, CONTI Organization. "We are fortunate to have the deep industry relationships and in-house expertise necessary to identify and close on this type of opportunity."
The Rustic of McKinney acquisition was brokered through Taylor Hill, Michael Ware, Jay Gunn, Tom Burns, and Will Jarnagin with Berkadia.