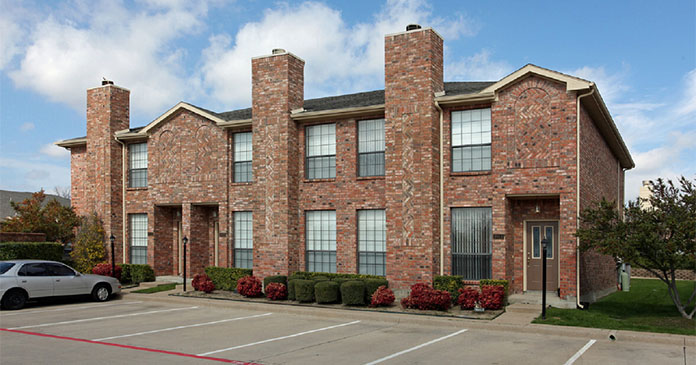 Next Wave Investors, LLC ("Next Wave") a private equity firm focused on value-add multifamily investments, has entered the Texas market with the acquisition of Shiloh Park Townhomes, a 73-unit multifamily community in Plano, Texas via a subsidiary company.
"As an experienced multifamily owner-operator in high-growth markets throughout the west, we identified Plano as a natural next step in our investment strategy based on the city's substantial economic and population growth, high median income, and high-quality educational systems," says Jordan Fisher, Principal at Next Wave.
The city of Plano, which ranks third as the nation's safest, has benefited from tremendous corporate and resident migration, recently taking the number one spot for technology job growth in the nation.
"Building on the strong performance of our multifamily portfolio in Nevada, Arizona, and Utah, this expansion into Plano provides the opportunity to broaden our footprint and develop new economies of scale in the Texas market," adds David Sloan, Principal at Next Wave. "Texas has proven its resilience during the pandemic, and we're committed to making future acquisitions in or around this desirable market."
Shiloh Park is conveniently situated near numerous retailers, award-winning schools, local museums, and parks. Built in 2000, the property will undergo a series of upgrades through Next Wave's proven value-add strategy, including exterior improvements and an interior renovation program to modernize units.
 "With occupancy currently in the mid-90s, Shiloh Park features spacious floorplans averaging approximately 1,700 square feet—an attribute that will sustain long-term renter demand as workers continue to seek larger spaces to accommodate work-from-home," says Sloan.
 The property, located at 3500 E. Park Blvd. in Plano, was purchased from a private California-based seller. Northmarq represented Next Wave as the buyer in the transaction and provided acquisition financing.
The acquisition of Shiloh Park Townhomes comes on the heels of two successful dispositions by Next Wave in less than two months. These sales include: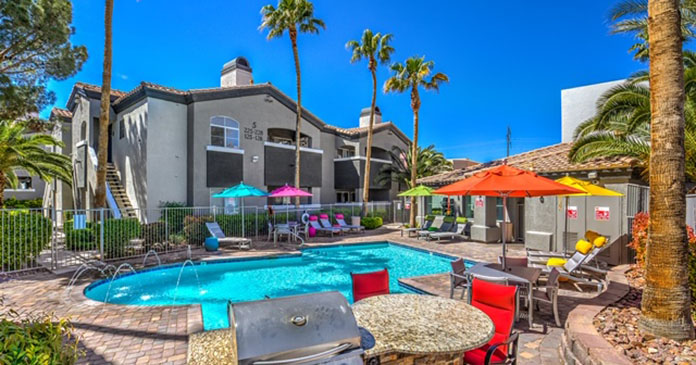 $15M sale of 72-unit Bella Vida in Las Vegas, Nevada
Next Wave, in joint venture with AMC Investments, has sold Bella Vida Apartments, a 72-unit multifamily property in Las Vegas, Nevada for $15 million.
Purchased in October of 2019 for $12.525 million, the property was sold in an off-market transaction to a California-based private equity firm.
"In just one year of ownership, we were successful in streamlining operations and implementing strategic upgrades that ultimately created deep value at the property level," states Fisher. "This disposition came at an opportune time based on limited inventory and high demand for quality apartments in thriving suburban regions. Ultimately we were able to execute on our strategy and achieve our targeted returns two years ahead of schedule."
Bella Vida Apartments is located at 1111 S. Cimarron Road in Las Vegas, Nevada.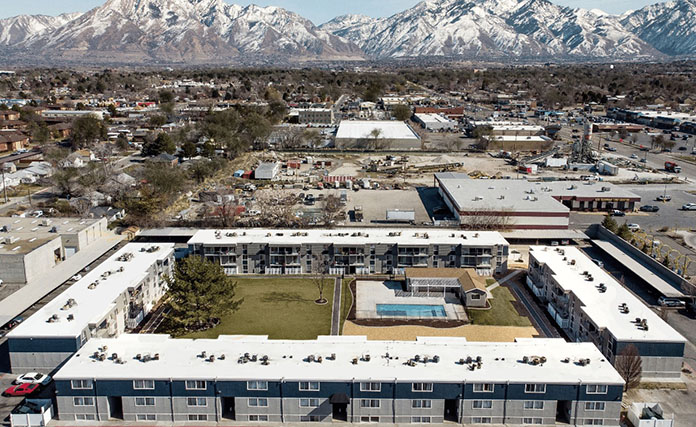 Sale of 95-unit Park Station in Midvale, Utah 
Next Wave has also sold Park Station Apartments, a 95-unit transit-oriented multifamily property in the Salt Lake City submarket of Midvale, Utah to a California-based private investment company.
"This was a repeat buyer, which speaks to the quality of our properties and our relationships," says Sloan. "After acquiring the asset in July of 2018 and implementing a series of strategic value-add renovations, we were able to sell at an approximate 40% increase and achieve a seamless transaction with a trusted entity."
During its ownership, Next Wave renovated two-thirds of the units and added new in-demand amenities including a swimming pool, playground, pet wash station, leasing office, and business center.
"As owners of more than 225 units in Utah, we understand the dynamics of this market and recognized the immediate value these amenities would deliver," adds Sloan. "We continue to actively seek investments in the Salt Lake City metro and in other key high-growth secondary markets including Tucson, Phoenix, Las Vegas, and now Dallas/Plano."
Park Station Apartments is located at 7155 High Tech Drive in Midvale, Utah. Brock Zylstra and Daniel Shin of Marcus and Millichap represented Next Wave as the seller in the transaction.