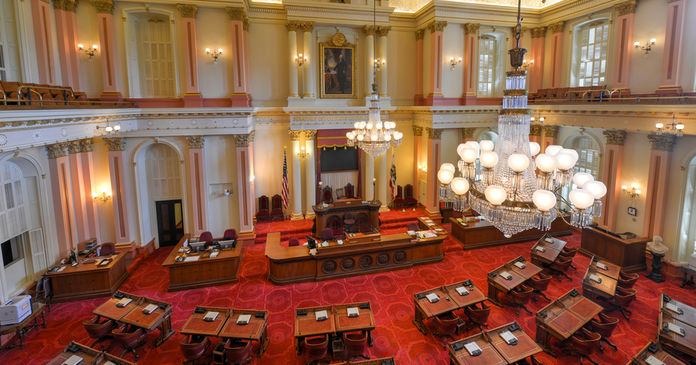 California Governor Newsom has signed into law Senate Bill 91 (SB-91), which extends the state's eviction moratorium to June 30, 2021. The bill also creates the State Rental Assistance Program which will use funds from the Federal COVID relief bill passed in December to aid tenants who are behind on their rent and to aid property owners who are willing to forgive part of the rent owed to them.
Extending the moratorium
The eviction moratorium that had been in place in California was scheduled to end on January 31, 2021. It was not absolute. In order to qualify, renters had to declare under penalty of perjury that COVID-19 related issues prevented them from paying the full rent and they also had to pay at least 25 percent of the rent they owed. These provisions are also in place for the new moratorium. Renters can meet their 25 percent payment requirement either through monthly payments or in a single lump sum payment made by June 30, 2021.
SB-91 also has provisions that prevent local jurisdictions from implementing eviction rules more stringent than those in place on August 19,2020.
Allocating Federal funds
The Federal COVID relief bill passed in December 2020 included funding for rental assistance. SB-91 sets policy in California for distribution of those funds. The State intends to focus assistance first on low-income households and on communities disproportionately impacted by COVID-19.
SB-91 provides for payment assistance to renters of up to 25 percent of the household's monthly rent. Payments are to first be used for rent arrears, then for future rents and finally for utility payments.
Landlords may choose whether or not to participate in the program. Participating landlords could potentially receive up to 80 percent of the unpaid rent for the period from April 1, 2020 to March 31, 2021 from the state. Participating landlords would be required to forgive the 20 percent of the unpaid debt that the state does not reimburse. For tax purposes, the landlord would not have to include the forgiven rent in his gross income.
If a landlord declines to participate in the program, assistance to his renters would be limited to 25 percent of the household's accumulated rental debt for the period from April 1, 2020 to March 31, 2021.
Recovering rental debt
SB-91 bars landlords from actions seeking to recover COVID-19 related rental debt until July 1, 2021. Before seeking to recover back rent, the landlord must show that he has made a good faith effort to help the renter obtain rental assistance. The bill also allows the court to limit the recovery of attorney's fees in COVID-19 related cases.
SB-91 prohibits landlords from considering a prospective renter's past COVID-19 related rental debt as a negative factor when considering whether to rent to him in the future.
As mentioned, SB-91 establishes California's program for distribution of Federal Government funds for COVID relief. If Congress passes another COVID relief bill, a Biden Administration priority, additional implementing legislation may be expected.