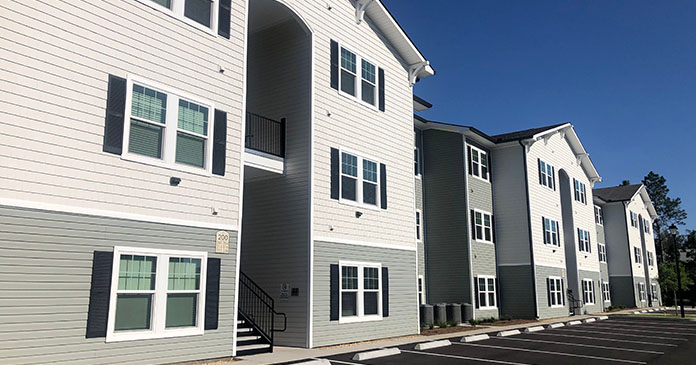 OG Capital, a Birmingham-based multifamily real estate investment firm, has acquired Marbella Luxury Apartments, a 96-unit luxury apartment community situated on 4.77 acres at 1910 E. First St. in Gulf Shores. 
OG Marbella, LLC, an affiliate of OG Capital purchased the property from Marbella Gulf Shores, LLC for $15 Million. Troy Wilson and Frank Malone of Bellator Real Estate & Development brokered the transaction, which was financed by ServisFirst Bank. 
Marbella features 99,600 square feet of rentable space comprised of 96 one- and two-bedroom residences. OG Capital will enhance the community's clubhouse and pool areas and install washers and dryers in each unit. Additional changes aimed at increasing lifestyle value to the community, including grill stations and outdoor gathering spaces, are also planned. OG Capital hired The Mitchell Company of Mobile led by Chris Sylvester to manage the community.
"We are thrilled to acquire Marbella Luxury Apartments, the only multifamily property constructed in Gulf Shores south of the Intra-Coastal Waterway in over 20 years," said Jordan Weaver of OG Capital. The acquisition marks the firm's fourth property purchase in 2021.
The community is walkable to Gulf Shores Elementary School, a Rouse's Market and is less than two miles to the beach.
"We look forward to serving our residents through high-quality service and first-class amenities," said Weaver, adding "Gulf Shores is a strong market that will continue to become more desirable."
OG Capital has previously made significant investment in the Gulf Shores market, including Fairhope Commons also in Baldwin County.
Since 2007 OG Capital has built a track record of successfully investing in communities throughout the southeast. In addition to its latest acquisition of Marbella, the firm has holdings in various markets spanning from Chattanooga, Tennessee to South Alabama.