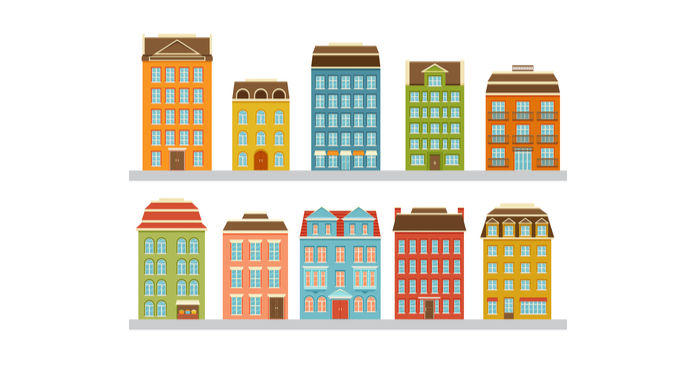 CBRE recently released its report on the state of the multifamily housing market in Q1 2021. It found that the market stabilized after a challenging 2020.
Operations turn the corner
CBRE reported that rents rose 0.4 percent in Q1 to an effective rent of $1,674 per month. This increase follows four quarters of rent declines which left rents 4.2 percent below their year-ago levels. The report found that the national average rent was highly influenced by the rent declines in just 3 cities: San Francisco, San Jose and New York. Without these cities in the equation, rents would have fallen just 1.1 percent on the year.
Vacancy rates trended up slightly nationally, coming in at 4.7 percent for the quarter. This is up from a reading of 4.2 precent in Q1 2020 and 4.5 percent in Q4 2020. CBRE is expecting a return to a more normal leasing season over the next two quarters as the stimulus money flows and jobs return. They see a positive sign in the fact that the vacancy rate for class A properties, the ones hardest hit during the pandemic, has been relatively unchanged over the last few quarters.
Multifamily housing production remains strong
CBRE reported that 50,600 units were completed in Q1 2021, about the same level as in Q1 2020. This was down 39 percent from the level in Q4 2020, but late 2020 was period with an exceptionally high level of completions. The 283,000 units brought to market in 2020 was the highest level since before the housing meltdown in 2007. Because there are now 726,200 units under construction, an 18-year-high, CBRE expects the level of completions to remain high into next year.
Absorption in Q1 was 16,000 units, down slightly from the level in Q1 2020. CBRE pointed out that having completions significantly outpace absorption is not uncommon in the winter months. For 2020 as-a-whole, completions outpaced absorptions by 89,000 units, reversing the trend of the prior two years where absorption outpaced completions by a total of 98,000 units.
While there has been much speculation as to whether the shift from the cities to the suburbs triggered by the pandemic is here to stay, CBRE is forecasting that the urban submarkets which were greatly impacted by the pandemic will rebound once urban offices and amenities reopen.
Multifamily housing remains a top investment
The report stated that multifamily housing accounted for almost 37 percent of commercial real estate transactions in Q1 2021. This represented an investment volume of $35.5 billion, which was down by 12 percent from that of Q1 2020. CBRE expects investment volume to rise in 2021 as lots of new product will be delivered and investor appetite for multifamily property is expected to remain strong.
The cap rate for multifamily property continued its long-term decline in Q1. While the cap rate was above 7 percent in 2009, it dropped 10 basis points in Q1, falling below 5 percent.
The full CBRE report contains several charts illustrating long term trends in the multifamily housing market data. It also includes data on individual markets. The report can be found here.