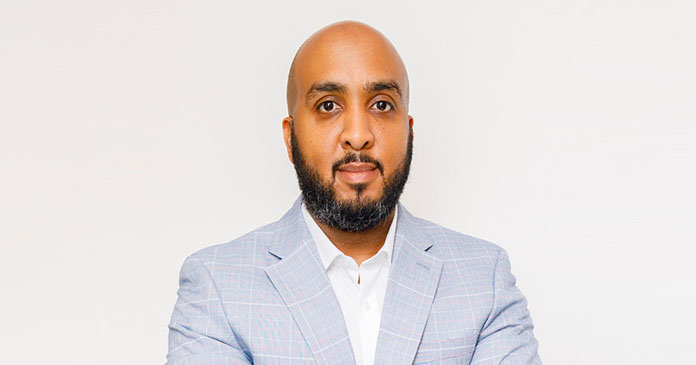 Standard Communities, the affordable housing division of Standard Companies, has named Jay Wilson the Director of East Coast Asset Management, based in Washington, D.C.
Standard also announced four additional new appointments, continuing a significant staff expansion.
"Jay Wilson is the most recent of 10 new hires made by Standard so far this year. Our significant staff growth mirrors Standard's continued success in creating, preserving, and improving affordable housing," said Jeff Jaeger, Co-Founder and Principal of Standard Communities.
"These key hires help us progress in our '50 x 30' initiative—Standard's ambitious long-term goal to grow the company's portfolio to 50,000 apartment units under ownership by 2030," said Joe Ouellette, Chief Strategy Officer of Standard Communities.
"Our team has grown nearly 150 percent in less than three years, adding experience and skills that strengthen our ability to revitalize neighborhoods through our investments in affordable housing," said Scott Alter, Co-Founder and Principal of Standard Communities.
 Wilson brings more than 15 years of asset management experience to Standard. He joins Standard from Enterprise Community Development where he oversaw a $400 million portfolio of apartment communities in the Mid-Atlantic. Previously, Wilson worked for the Reznick Group, Coro Realty Advisors, and CAPREIT, and managed a national portfolio of over 14,000 affordable and market-rate apartments throughout the country.
Wilson has served as a member of the Board of Directors for Shepherd's Table, a Councilmember for the United Way of the National Capital Area and as a mentor with the Family Self Sufficiency Program of the Montgomery County Maryland Housing Opportunities Commission. He holds a BA in Finance and Accounting from Clark Atlanta University.
Standard announced additional new staff appointments today
Daniel Korn joins Standard as an Acquisitions Analyst in New York. Previously, he was a FHA Originations analyst at Lument. Earlier, he held a similar position at Hunt Real Estate Capital. Korn earned a BS in Management at Indiana University Bloomington.
Denis Smith joins Standard's Orange County, CA, regional office as a West Coast Construction Project Manager. He joins Standard from Wilshire Construction LP, where he served as Project Engineer. Previously he held a similar position at McCormick Builders and Westport Construction Inc. Smith holds a BS in Construction Management from the University of Arizona.
Based in New York, Ken Stay joins Standard as an East Coast Construction Manager. He brings over ten years of construction experience, focusing on multifamily real estate, previously working for Jonathan Rose Companies, Atkins Global North America Group and AIMCO Apartment Homes. Stay earned both a BA in Entrepreneurial and Small Business Operations and an MBA at the College of St. Rose.
Based in Washington D.C., Margaret Eck, Esq., was appointed exclusive outside legal counsel by Standard. She is the former general counsel at The Hampstead Companies, a national affordable housing syndicator, and has over a decade of experience representing multifamily owners. She holds a JD from Pepperdine University School of Law and a BS in Finance and Marketing from the University of Richmond Robins School of Business.
Based in New York and Los Angeles, Standard Companies has a portfolio of over 15,000 apartment units, including approximately 11,000 affordable units, and has completed more than $2.6 billion of affordable housing acquisitions and rehabilitations nationwide. The affordable housing division of Standard Companies is Standard Communities, which strives to cultivate long-term public and private partnerships to produce and preserve high-quality, affordable and environmentally sustainable housing