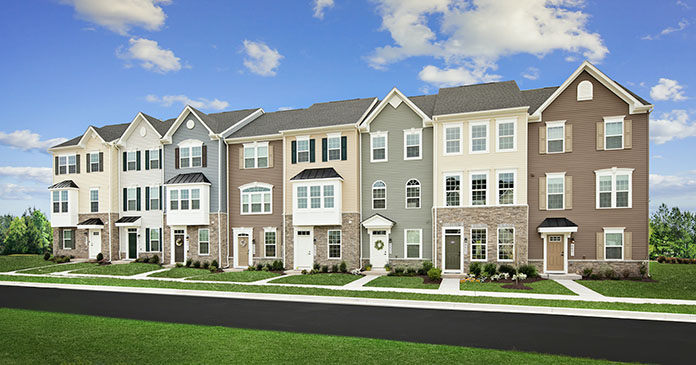 Haven Realty Capital has added three new dedicated rental communities to its institutional single-family rental (SFR) and build-to-rent (BTR) portfolio with the acquisition of housing developments currently under construction in Atlanta and Charlotte. The two separate transactions total $80 million.
Since October 2020, Haven, one of the most active SFR investors in the country, has invested approximately $500 million to acquire 17 communities in Georgia, the Carolinas, Arizona, and Illinois representing more than 1,500 homes. Haven typically enters into a contract with homebuilders at the initial phase of construction and closes on the homes following issuance of certificate of occupancy to eventually take control of 100 percent of the homes in the subdivision.
Haven has acquired two housing communities in the greater Atlanta area in the first phase of development. Located in Lawrenceville and McDonough, each 30 miles from downtown Atlanta the two communities will total 154 homes at buildout. Stapleton Park in McDonough will include 76 craftsman-style single family homes with three- and four-bedroom floorplans ranging in size from 1,916 to 2,655 square feet. Rosemary Park at Sugarloaf in Lawrenceville will include 78 three-bedroom, two-and-a-half bedroom townhomes. Ranging in size from 1,559 to 1,804 square feet, each home features granite countertops, hard surface flooring, brand new stainless-steel appliances, a modern home layout and private back yard.
In a separate transaction, Haven has closed on the first phase of Queen City Townes, a 106-unit dedicated rental townhome community in Charlotte, NC. The two- and three-bedroom townhomes range in size from 1,370 to 1,599 square feet. The community is located in Charlotte's South End, which is known for its craft breweries, music venues, art galleries, local shops and restaurants. Located at 4928 Old Pineville Road, the pet-friendly community is one block from the Charlotte Area Transit System's Woodlawn Station on Blue Lynx Line, which offers residents a convenient public transit option throughout the Charlotte metropolitan area.
"We are aggressively scaling our SFR portfolio, particularly in the Southeast United States," said Haven Realty Principal Chris Turrito, who heads the Los Angeles-based investment firm's acquisition efforts out of its Nashville, TN office. "With a robust pipeline of deals including communities in Tennessee and Arizona, we are on track to meet or exceed our goal to double the volume of deals under contract over the next 12 months.