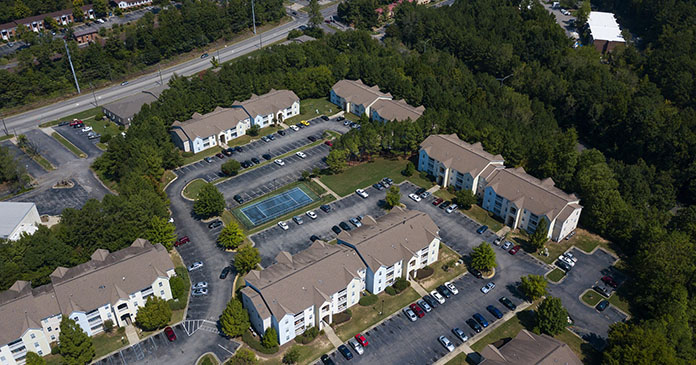 Cushman & Wakefield announced that the commercial real estate services firm has arranged the sale of The Alden, a 176-unit, 528-bed student housing apartment community located in Birmingham, Alabama.
Travis Prince, Shawn Lubic and Victoria Marks of Cushman & Wakefield's Student Housing Capital Markets Group, along with Jimmy Adams, Craig Hey and Andrew Brown of Cushman & Wakefield's Sunbelt Advisory Group, coordinated the sale from Saban to Two Waters Capital Management LLC.
"Originally developed to serve the students at University of Alabama at Birmingham and Samford University, the growth of student housing beds located much closer to UAB's campus made this an obvious choice for a new and growing strategy, a conversion from student to conventional multifamily," Prince said.
Added Brown, "Our firm's deep experience in student housing and massive reach in the multifamily business helped us quickly identify the right strategy and buyer for this asset."
Two Waters will start immediately on their renovation plan, which will include upgrades to unit interiors, clubhouse, amenities and common areas. They will simultaneously be converting operations and leasing procedures from the student "by the bed" model to conventional unit leasing.