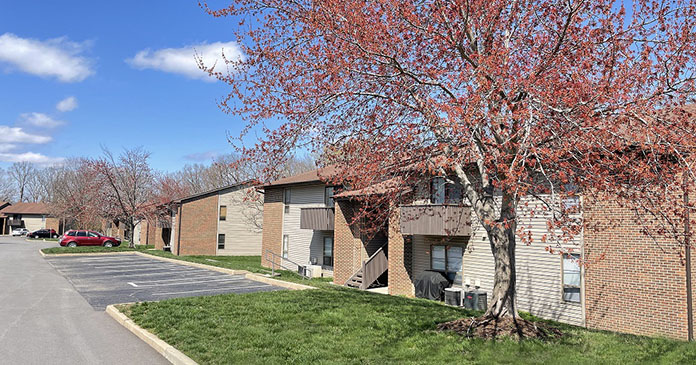 Cushman & Wakefield announced that the commercial real estate services firm has arranged the sale of Forest Village and Woodlake, two student housing/conventional apartment community hybrids totaling 352 units or 704 beds located in Columbia, Missouri, near the University of Missouri. The sale price was undisclosed.
Travis Prince, Shawn Lubic and Victoria Marks of Cushman & Wakefield's Student Housing Capital Markets Group, along with Matthew Stephens of the firm's St. Louis office, represented the seller, Saban Real Estate, in the transaction. Worcester Investments LLC acquired the properties.
"This portfolio offered two assets with proven track records of outperforming the market based on their strategic decision to tap into the high demand for conventional apartment units in Columbia," Prince said.