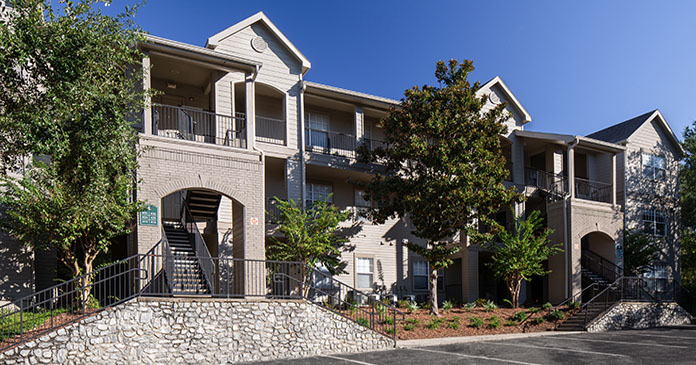 Cushman & Wakefield announced the commercial real estate services firm has arranged the sale of Canyon Park, a 252-unit apartment community located in Tallahassee, Florida. The final sale price was $32.25 million.
Nick Meoli and Mike Donaldson of Cushman & Wakefield represented the seller, Stratford Management, in the transaction. Inman Equities acquired the property.
"Canyon Park was originally constructed as a student housing community which was converted to multifamily by previous ownership in late 2020," Meoli said. "The seller fully renovated 142 units as well as all common area spaces during the last 12 months."
Located at 1326 W. Tharpe Street, the property was 56 percent leased at the time of the sale. Amenities include a state-of-the-art fitness center with a yoga room, a resort-style swimming pool, a sand volleyball court, a playground, a nine-hold disc golf course, dog parks and a nature workout trail.
"The buyer saw a rare opportunistic approach to complete renovations on the remaining 110 units and fully stabilize the property," added Donaldson. "With stiff competition on multifamily acquisitions, investors are searching for unique opportunities to place equity and add value in today's competitive environment."