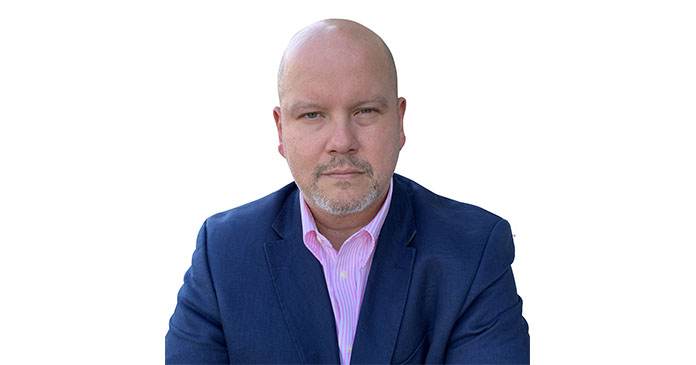 JLL's Valuation Advisory group announced today that Javier Seda-Romero has joined its growing Environmental and Property Condition (EPC) team as a Project Management Director specializing in property condition assessments.
In his new role, Seda-Romero will expand the capabilities of the EPC team. He comes to JLL with more than 20 years of experience in architectural and real estate due diligence fields that includes architectural design, construction management and façade inspections, in addition to writing and reviewing CMBS, Equity/Acquisition, Freddie Mac and Fannie Mae property condition assessments (PCAs); facility management reports, environmental site assessments (ESAs); peer reviews, construction monitoring, design/structural/MEP analyses and budget analyses. His LEED (Leadership in Energy and Environmental Design) accreditation complements JLL's existing suite of services related to ESG (Environmental, Social and Corporate Governance).
"I am very excited to join JLL's Valuation Advisory team at this early stage of the EPC team's growth," said Seda-Romero. "I am glad to add my diverse professional experience and my leadership to help establish and expand our infrastructure, protocols and the range services offered. My primary focus is helping the EPC team provide a top-notch experience to our clients at the level they expect from the JLL brand."
Seda-Romero holds certifications from LEED AP in Building Design + Construction and is a HUD Architectural Application Reviewer for the Multifamily Accelerated Process, along with having certification as an Asbestos Inspector and Project Handler. He has also been a member of InterNACHI since 2013. Seda-Romero has a bachelor's in architecture, with minors in value engineering and construction management, from Pratt Institute in Brooklyn, New York.
Led by Managing Director Jeff Manas, the EPC service team offers Phase I ESA and Phase II Oversight Management, along with PCAs, zoning reports, seismic studies, ALTA surveys and green evaluations. The new service line was announced in April 2021 as part of JLL Valuation Advisory's ongoing growth strategy and expanded JLL's capabilities to help clients manage real estate risk. Since then, Manas has implemented an accelerated hiring plan, as the immediate demand for the team's services – specifically around Fannie Mae and Freddie Mac ESAs and PCAs for multi-housing properties – required more specialists to better support client needs.
"Consistent with JLL's strategy of building a veteran team of members who share the same high-quality values and desire for world-class client care, Javier brings a sterling reputation in this industry with over 20 years of subject matter expertise in architectural, engineering and construction services," Manas said. "He's built and managed service delivery teams, structured and run training programs for career advancement of junior team members, has been instrumental in shaping client care programs, and brings a tremendous amount of national support to JLL's Environmental and Property Condition team. We're thrilled to welcome Javier to JLL!"
JLL Valuation Advisory is the essential guide to the changing face of real estate values and risk.  We bring together unrivalled human intelligence and experience, with continuous, data-driven insights to uncover a panoramic view of value and risk across sectors and geographies.
JLL's 2,000 qualified valuation professionals are connected across more than 50 countries, sharing insights and real-time data to advise on changing market dynamics and trends before they happen. A global community of sector-based specialists, the team delivers tailored client solutions for your real estate and business asset interests, giving an accurate picture of value and risk across any opportunity.
U.S. property valuation and tax consulting services are performed by JLL Valuation & Advisory Services, LLC, a wholly owned indirect subsidiary of Jones Lang LaSalle Incorporated.