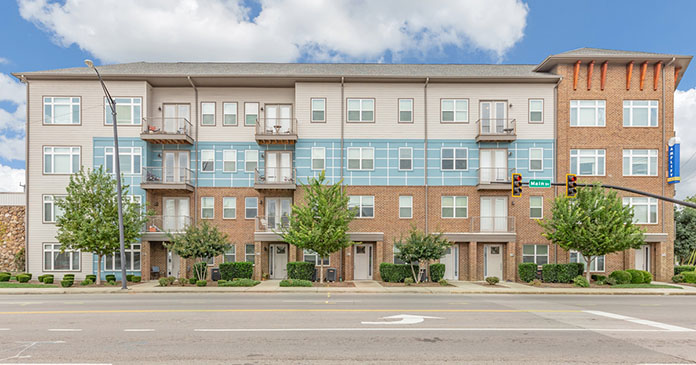 Champion Real Estate Company (Champion), announced that it has sold Amplify on Main, a 74-unit multifamily community to an undisclosed buyer for $20.5 million. Champion acquired the property in 2015 for $14.1 million.
Built in 2014 and redeveloped in 2021 following major damage by a 2020 EF3 tornado, Amplify on Main is located at 30 Mcferrin Avenue in East Nashville, Tennessee. It features a mix of one-bedroom, two-bedroom and townhome units ranging in size from 705 to 1,095 square feet.
"Since Champion's acquisition in 2015, the Nashville market has grown significantly, accompanied by rising rental rates and compressed cap rates," said Parker Champion, Chief Operating Officer with Champion Real Estate Company. "This growth provided an ideal exit opportunity for Champion. While we prefer to hold deals for long term cash flow, we had already identified a 1031 exchange property providing a tax efficient investment for our investors."
William Kirkland and Miller Harris of The Kirkland Company represented the buyer and seller.