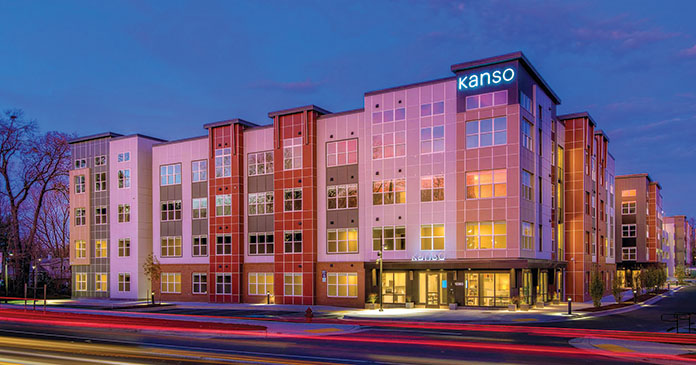 The global response to the coronavirus disrupted economies worldwide, destroyed livelihoods and many small companies, and negatively impacted larger ones. It also compelled new demands from businesses and provided a unique opportunity for multifamily operators to gain a deeper understanding of the benefits of digital property technology.
"Tech is no longer looked at as a necessary evil," said Karen Hollinger, SVP of strategic initiatives for AvalonBay Communities (AVB), a bi-coastal real estate investment trust headquartered in Arlington, Va. "It is core to our operations. We are using automation for efficiency, data analytics and revenue opportunities and to out-compete our peers," she said.
The use of digital technologies was already ubiquitous in the multifamily industry prior to 2020, but when most work went virtual during the pandemic those technologies became game changers. Property managers were able to be available to their residents 24/7. This helped to solve some of the greatest challenges that continue to plague apartment operators—a lack of staffing and employee retention.
The most useful forms of property technology are powered by artificial intelligence (AI) and they take time-consuming tasks off employees' plates, said Hollinger.
They include virtual leasing agents that guide renters though the entire application, approval and lease-signing process and chatbots on apartment websites that answer prospects' and residents' questions without burdening the onsite team.
While staffing issues were not a direct result of the global viral threat, they were exacerbated by lockdown mandates, social distancing orders and the fear both residents and employees have of being in close contact with others. According to data from National Apartment Association, the multifamily industry already struggled with a pre-pandemic turnover rate of 32.7 percent and that number is estimated to be in the 70 percent range today.
The pandemic also shined a light on which employees were essential. "During the pandemic, residents still expected service and in 2020, our leasing teams became essential workers," said Hollinger. Also, during that time, employee burnout increased from 50 percent in January 2020 to 75 percent nine months into the pandemic, according to the Society for Human Resource Management.
Tech: the great democratizer
According to Hollinger, newly affordable property technology has democratized the apartment industry. "In the past, only the institutional players could afford comprehensive property management systems. Otherwise your leasing agents were posting apartment listings on Craigslist. Today, smaller companies can use technology to better compete with large institutional players," said Hollinger during a November 2020 webinar sponsored by RLCO Real Estate Consulting.
AVB has long been on the cutting edge of the digital revolution in the multifamily space, most recently launching a new apartment brand called Kanso, named for a Japanese Zen principle meaning simplicity, that targets renters the company refers to as young careerists.
Hollinger says that demographic is perfectly happy to live in a community with bare bones amenities and very limited staff, where AI acts as assistant for both apartment hunters and residents. This self-serve approach begins at Kanso with self-guided apartment tours, either online or during designated open houses.
A 2020 study by market and consumer data specialist Statista suggests younger renter cohorts actually prefer self-guided apartment tours. Only 17 percent of U.S. renters surveyed said they would object to a unit tour without an agent, while the rest embraced navigating the apartment tour on their own using AI.
AVB's first Kanso community, the 238-unit Kanso Twinbrook, came online last November in Rockville, Md., followed by Kanso Silver Spring, also in Md., providing a missing tier in a market with either new, greatly amenitized high-rent communities or more affordable, half-a-century old apartments that lack modern amenities and technology. While AVB began working on this concept years before the pandemic, Hollinger says the brand's recent launch was timely.
The brand's concept of self-service extends to the entire resident experience, from maintenance requests to package delivery, utilizing technology like Amazon Hub Lockers with self-service kiosks and LatchOS, a full-building operating system that enables AVB to integrate smart devices into a single platform so that residents can manage their Google Nest and other digital products from their smart phones.
And, by keeping physical amenities to a minimum and employing no full-time onsite staff, AVB has been able to garner investment and operating savings and pass them on to residents as lower rents. Rents for one-, two- and three-bedroom units at Kanso Twinbrook start at $1,300 for 800 sq. ft units.
The no-staff concept is not legal in all states, depending on the number of units at the property. California, for instance, requires a salaried manager or maintenance person reside in any apartment community with 16 units or more.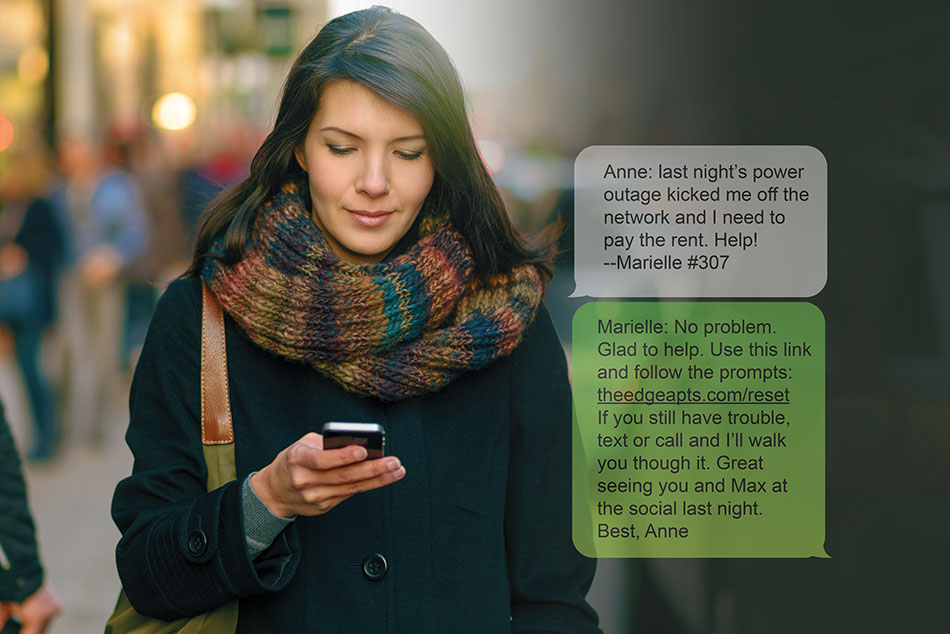 The future of multifamily work
COVID accelerated multifamily companies' adoption of virtual tech and telecommuting. As shelter-in-place orders began lifting, a number of employees indicated they want the option to work from home. But not every business leader sees a complete virtual future for their operations.
"We have a lot of questions," said UDR Chief Digital Officer Scott Wesson during the National Multi Housing Council's Future of Work virtual roundtable discussion in September. "As for employees, we have two distinct work forces between corporate and frontline and, while we fully have capabilities to work remotely, do we really want to work this way, even if the technology provides that ability for us? Now our residents, if they have adapted to talking with and engaging with us digitally, don't want to go back (to the way it was prior to the pandemic), so we need to redesign some jobs to make it easier to be very responsive, yet not necessarily present," he said.
UDR is far from being a Luddite. The Colorado-based REIT ventured into the smart tech space years ago and today utilizes virtual leasing and property tours and an AI-powered chatbot by LeaseHawk to answer resident's and potential renter's questions. Through the adoption of these and other digital technologies, the REIT has achieved permanent cost structure reductions by neutralizing wage inflation and has been able to reduce the number of onsite staff while increasing management efficiency.
But no matter how much or how little apartment operators choose to rely on the virtual experience, they agree that AI makes the work of leasing agents and property managers easier. This allows them to focus on the purpose-driven aspects of their jobs rather than on time-consuming tasks like data entry that some associates blame for causing job burn-out.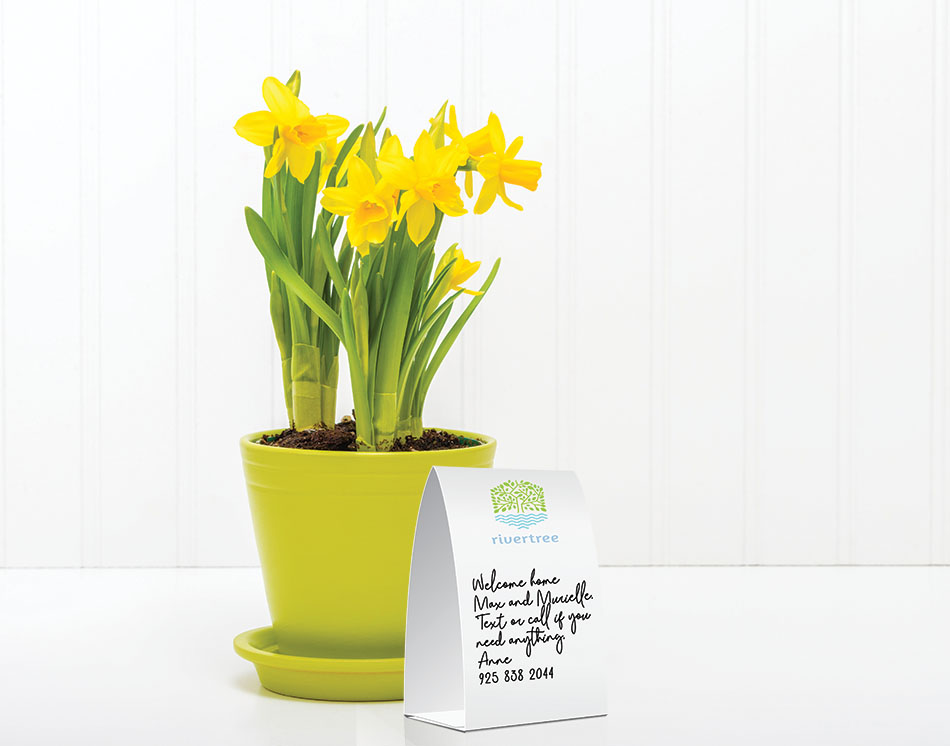 New kid on the block
This is exactly what Paul Zullo and co-founders of New York-based RentTango had in mind when they created the newest property software in the multifamily sector, also named RentTango, designed to streamline management operations.
"The co-founders' spent over two decades building bespoke marketing, branding and technology solutions for major owner/operators and property managers in the NYC area.
RentTango is the culmination and aggregation of all our experiences and projects we worked on. It helps real estate companies leverage technology to improve operating efficiencies, reduce costs and deliver a better renter experience," he said in late October.
The start-up is entering a space already well occupied, but Zullo explained that RentTango differentiates itself from other property management systems in several ways.
"We know there are plenty of software options out there, but our customers tell us those options tend to be inflexible. They say they are frustrated with the lack of customization, since much of the existing software forces users to work within the confines of the software itself.
"There is the perception that if you jump into a technology, you have to change the way you are used to working to accommodate the way the software works. RentTango allows apartment operators to continue working in their own unique way and still take advantage of the latest digital automation," he said.
In addition to a default out-of-the-box solution, RentTango provides built-in configurable items with preferences, differentiators and branding options at the management company and property level.
"Most property management software is built around accounting and inventory management. Those are their core capabilities and over time they have added modules and purchased other companies to add functionality to their software," said Zullo.
He explained that RentTango sits on top of, or bolts onto, the property management system currently in use at the community, providing the onsite leasing team with a clean and modern streamlined workflow, but not disrupting the back-office operations and reporting.
The software focuses on the marketing and leasing operations and provides an ecosystem through strategic partnerships and integrations with the latest automated solutions.
RentTango also helps mitigate human resource problems, Zullo continued.
"Apartment managers are having trouble finding people with the proper education to do the jobs they need them to do. RentTango takes on the most mundane tasks so that less training is needed for incoming staff. And, as new staff onboards, the software monitors their work and provides key word-driven, self-service training, as well as chat support.
"Today, onsite teams are spending a lot of time behind their desks staring at computer screens. The irony is we have developed software that allows our customers to use software less," said Zullo.
By eliminating much of the tedious work, RentTango enables the onsite management team to move out of the office into the community where they can interact with residents at a time when apartment renters are scrutinizing staff more than ever, expecting better service and response time and using online rating sites to choose their next apartment home or voice displeasure with less than optimal service or give kudos for good service rendered.
An October report from J Turner Research suggests residents are paying close attention to the care and trustworthiness of management teams. Fifty-five percent of the renters surveyed said that an apartment staff that cares about them is their most important consideration when choosing an apartment.
As for the future, Hollinger foresees increased industry investment in automation, AI data analytics and smart buildings.
"Five years ago, I would have said AI and robotics are coming. Today, I say they are here. The next iteration could be in the building trades, where apartment construction is handled by robotics much as same as in the auto industry," she said.
---
Author Wendy Broffman