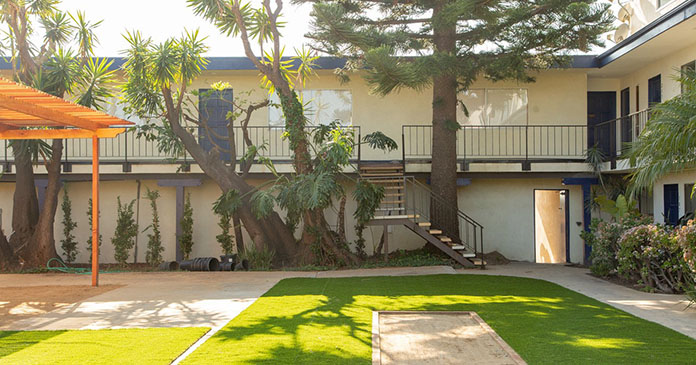 Dunleer, a Los Angeles-based private real estate investment and development firm, announced the $11.9 million sale of Casa de Ventura, a 32-unit apartment property located at 3098 Channel Drive in Ventura, Calif.
Originally built in 1966, the asset was acquired by Dunleer in 2019. The firm immediately embarked on a full renovation of the property. Interior improvements of the units included the installation of quartz countertops, stainless-steel appliances, dishwasher, in-unit washer and dryer, new bathrooms, flooring, lighting and doors. Exterior renovations included new landscaping, upgrades to building systems, and new amenities such as a bocce pit, outdoor dining and urban gardening plots.
"Dunleer has successfully executed another major renovation and rebrand of a Southern California multifamily property,"said BJ Turner, Founder of Dunleer. "We acquired a tired asset in need of both functional and cosmetic improvement and we completed the renovation in the midst of the pandemic in 2020. Since that time, this asset has been fully occupied and has had high renter demand with multiple back-up applications when a unit becomes available – a true testament to the quality of the asset as well as the strength of the Ventura submarket."
Located within a desirable neighborhood and minutes from the beach and downtown, Casa de Ventura features a resort-like atmosphere with a large courtyard and outdoor lounge seating, barbecue, bocce pit, and croquet, among other amenities. The property includes 12 one-bedroom units, 12 two-bedrooms, and eight two-bedroom townhome units.
Brian Barrios of Cooperation Capital Group represented Dunleer as well as the Southern California-based buyer.