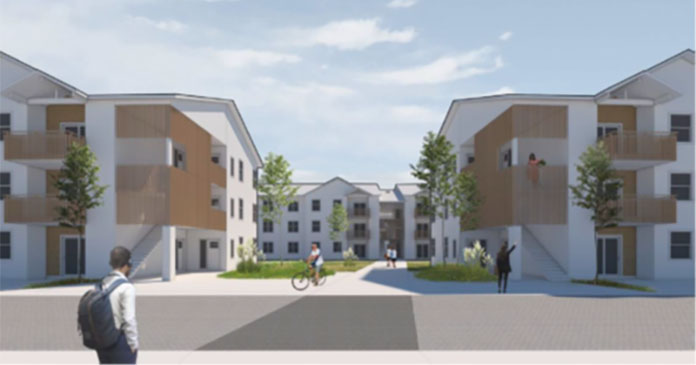 Trez Capital, a private real estate lender helping to build better communities across North America, funded a $19,400,000 construction loan for the Summertown Apartments project in Meridian—a popular suburb of Boise, Idaho. The borrower is using the financing to develop the project's first phase which will consist of 36 garden-style apartment units and 30 rental townhomes. The loan will also be used to pay for land development during phase one and land development for 125 multifamily residences and nine single-family lots planned for phase two. When built out, Summertown will have 200 residential rental units on 13.7 acres.
Trez Capital Vice President, Origination Scott Mehlman originated the first mortgage on behalf of the borrower, Summertown, LLC.  Trez Capital's Florida office is led by Executive Managing Director, Eastern U.S. Brett Forman.
"Meridian is a very desirable suburb of Boise. It has seen explosive growth dating back several years because of its slower-pace lifestyle and housing affordability," Mehlman said. "This trend has accelerated during the pandemic creating a shortage of housing.  Summertown should relieve some of the supply and demand inequality that is causing an upward pressure on rents."
Realtor.com projected that Boise would be the second hottest housing market in 2022, edged out only by Salt Lake City, Utah. CBRE anointed the city one of the top up-and-coming tech markets in the U.S.
"When we evaluate a construction loan, we look for communities that have a strong job market and growing population," said Brett Forman said. "Boise not only appeals to professionals looking to escape more expensive housing markets, but also a place for retirees desiring a quieter yet active lifestyle. The area is an outdoor person's paradise that also offers a robust dining and arts scene."