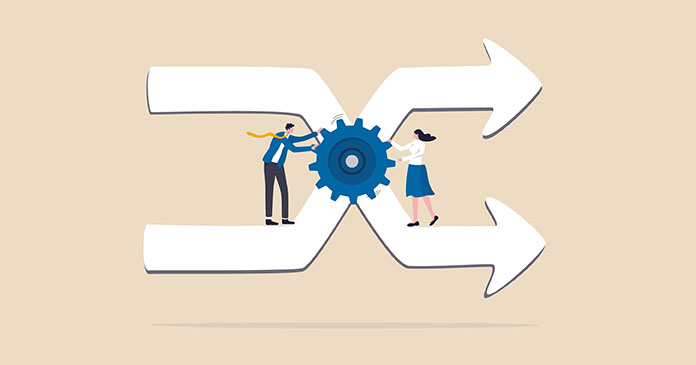 The National Multifamily Housing Council (NMHC) and National Apartment Association (NAA) released the apartment industry's 2022 policy priorities.
On behalf of the apartment industry and our residents, NMHC and NAA are focusing on issues that reflect the near-term concerns of the housing crisis exacerbated by the COVID-19 pandemic and the broader need to maintain the health and competitiveness of the rental housing industry over the long-term.
The nation's apartment industry and its residents contribute $3.4 trillion to the U.S. economy annually and support 17.5 million jobs while providing homes to 40.1 million residents. As their advocates, NMHC and NAA are committed to working on issues that reduce operational risk and enable efficient operations, preserve housing affordability and ensure the continued viability of rental housing providers.
"Over the last two years, the apartment industry, its millions of employees and the tens of millions of residents have faced unparalleled challenges. And, they have met those challenges because of the creativity, generosity and hard work of the nation's housing providers, as well as the almost $50 billion of Emergency Rental Assistance funds," said Doug Bibby, NMHC President. "As we move on from the pandemic, these policy priorities represent our commitment to ensuring a continued and robust recovery and our resolve to work with lawmakers in both parties to find real housing affordability solutions."
"Rental housing is critical, plain and simple. Housing providers have operated throughout the pandemic despite the health risks, billions in lost rent and unfair accusations and portrayals in media and politics," said Bob Pinnegar, NAA President & CEO. "Now, as the voice of America's rental housing providers, we must not only advocate for policies that advance our unique needs but also protect our members from legislation that ultimately damages rental housing operations, housing affordability and the nation's housing supply. We look forward to working with lawmakers across Capitol Hill—and in statehouses nationwide—to responsibly resolve housing affordability challenges and strengthen our rental housing infrastructure."A full list of the apartment industry's public policy priorities can be found here.