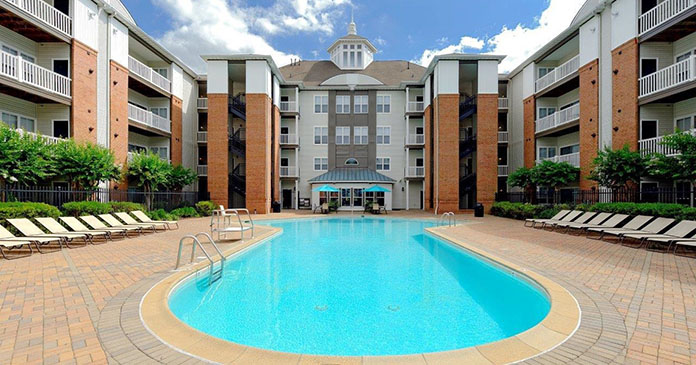 FCP with partners Insight Property Group and AHC announce the acquisition of Camden Largo Town Center apartments in Largo, MD for $71.9 million. The 245-unit community at 9701 Summit Circle will be rebranded Haven Largo.
"FCP is excited to continue investing in our home market with the acquisition of a well-maintained and high performing asset in one of the top submarkets in suburban Maryland," said FCP's Scott Reibstein. "As part of our commitment to the preservation of moderately priced apartment communities in the Washington, DC region, we plan to offer resident services and implement affordability requirements to a portion of the units."
"Insight is thrilled to partner with Prince George's County, AHC and FCP on this acquisition, where we will be able to create much-needed affordable housing in an exceptional location," said Tim White, Partner at Insight Property Group.
"AHC is delighted to acquire our first community in Prince George's County in partnership with the County, Insight Property Group, and FCP," said Mary Claire Davis, AHC Greater Baltimore Director. "We appreciate the County's commitment to providing long-term rental affordability in such a prime location, and look forward to adding programming and services to further enhance residents' quality of life."
Haven Largo is a low-density, garden apartment community offering a tranquil setting in a quickly growing submarket in Prince George's County, MD. The community is minutes from the Largo Town Center Metro Station and the Capital Beltway. Residents of the spacious one-, two-, and three-bedroom apartments have access to major employment centers including the nearby University of Maryland Capital Region Medical Center. Apartment amenities include in-unit washers and dryers, vaulted ceilings, kitchen pantries, and rentable garages. The community has a fitness center, swimming pool, grilling areas, and an outdoor gazebo.
FCP extends its appreciation to Chris Doerr and Will Harvey of Walker & Dunlop for their representation.