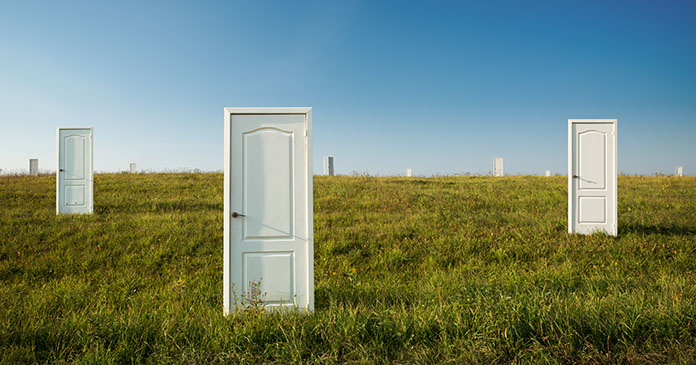 The National Multifamily Housing Council (NMHC) and the National Apartment Association (NAA) applaud the introduction of the Choice in Affordable Housing Act, bi-partisan legislation that aims to increase private sector participation in the Section 8 Housing Choice Voucher (HCV) program. Introduced by Reps. Emanuel Cleaver (D-MO-05) and John Katko (R-NY-24), this bill parallels Senate legislation introduced last May by Sens. Chris Coons (D-DE) and Kevin Cramer (R-ND).
NMHC and NAA have long advocated for robust improvements to the Department of Housing and Urban Development's (HUD) Section 8 Housing Choice Voucher (HCV) Program—a crucial part of the solution to our nation's housing affordability crisis. This critical and timely legislation will bolster the HCV program, stabilizing funding, encouraging greater voluntary participation by housing providers and ultimately improving outcomes for low- and moderate-income households.
"NMHC and the apartment industry have long supported the Section 8 Housing Choice Voucher Program and believe it has the potential to be one of the most effective means of addressing our nation's affordable housing needs, supporting mixed-income communities and improving housing opportunity across the nation. However, the program's potential success is limited by too many inefficient, costly and duplicative requirements, which discourage private housing providers from accepting vouchers," said Doug Bibby, NMHC President. "The commonsense reforms included in the Choice in Affordable Housing Act will improve the program for both renters and property owners and increase private housing provider participation, which will increase opportunity for millions of American families and help them find homes in thriving communities with access to good schools, jobs and transportation."
"Housing affordability has been a long-standing issue affecting far too many Americans, and NAA is proud to work towards a solution alongside our industry partners and bipartisan members of Congress," said Bob Pinnegar, NAA President & CEO. "Addressing the programmatic inefficiencies, redundancies and burdens surrounding the Section 8 HCV Program is paramount to addressing housing affordability and will help ensure more individuals and families can receive the help they need. We thank Reps. Cleaver and Katko for introducing this important legislation today, and Sens. Coons and Cramer for their continuing support and sponsorship."
NMHC and NAA are proud to represent the rental housing industry as we advance sustainable and responsible solutions to address our nation's housing affordability crisis. Working together with policymakers from both parties, we can bolster affordability and ensure a stronger rental housing infrastructure for the future.