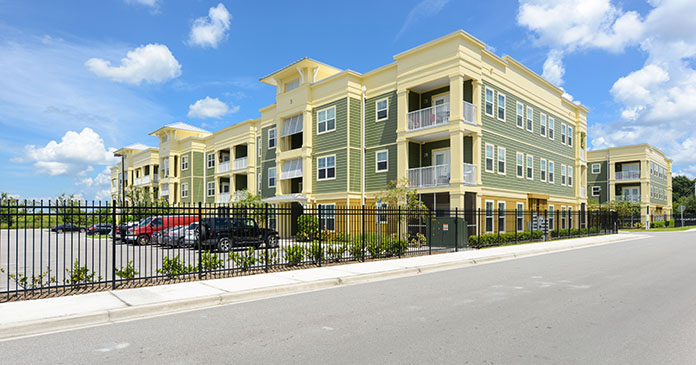 ZMR Capital has acquired in an off-market transaction Preserve at Riverwalk, a 300-unit multifamily property located in Bradenton, Florida.
Built in 2018, the property is located near the Bradenton Riverwalk, which consists of 2.5 miles of riverfront walkways that connect residents to downtown Bradenton. The city has allocated $6 million toward doubling the size of the park with an eastward expansion.
Preserve at Riverwalk is the fourth acquisition for ZMR in the Tampa MSA in the last five months. With approximately 1,000 people moving to Florida every day, ZMR is focused on broadening its local portfolio according to CEO Zamir Kazi.
"We are looking to buy large value-add assets like Preserve at Riverwalk with 200 hundred units or more in order to build scale in the market in a timely manner," Kazi said. "Opportunities to acquire a water-front community like Preserve at Riverwalk don't come along very often, but thanks to our relationship with the broker of this property we were able to move quickly and successfully close the transaction."
The property offers a mix of one-, two- and three-bedroom floor plans. Despite being completed in 2018, ZMR plans to make enhancements to the unit interiors and refresh common areas, starting with the pool area, so that the property remains competitive with newer construction in the market.
One of the most affordable cities in Florida, Bradenton offers a cost of living that is lower than the national average. Located at 36011 Street E, the property is near Interstate 75 offering residents easy access to the Tampa Bay area.
"Bradenton is reaping the benefits of being on the south side of Tampa Bay and feeling the effect of the rent and population growth that is taking place in Tampa and other markets around Florida," Kazi said. "Preserve at Riverwalk is a good example of our investment strategy to acquire value-add opportunities in first ring submarkets exhibiting strong economic growth. The Tampa MSA continues to post some of the highest job growth figures in the nation and we will continue to look at investment opportunities here."