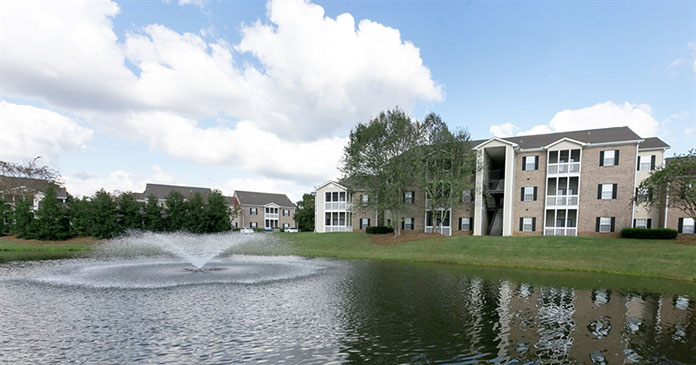 Cushman & Wakefield announced that the commercial real estate services firm has arranged the $42 million sale of Highland Lakes, a 224-unit multifamily property located in the Prattville submarket northwest of Montgomery, Alabama.
Craig Hey and Andrew Brown of Cushman & Wakefield represented the seller, Morrison Avenue Capital Partners, LLC, in the transaction. The property was acquired by Timberland Partners.
"Highland Lakes is well-located and has great bones for a continued renovation. The community is poised for growth in the ever-expanding Prattville market. We're excited for both sides of the transaction," said Hey, Vice Chair at Cushman & Wakefield.
Built in 2001, Highland Lakes features top-of-market amenities including gated access, pool, dog park, car care center, detached garages, clubhouse with business center, picnic area, and fitness center.
Morrison Avenue Capital Partners, LLC (MACP) is a Tampa-based investment group targeting development and opportunistic acquisitions across the Southeast. Since inception, MACP has acquired or built more than $500 million in aggregate asset value across 5,000 units, and they are looking to expand aggressively with their recently raised Fund 30.
Cushman & Wakefield's Sunbelt Multifamily Advisory Group is a 95-person investment sales team covering 11 states with No. 1 multifamily market share in that region based on sales volume and transactions reported to CoStar. Per Cushman & Wakefield, in 2021, the group closed $13.8 billion in sales volume through 429 deals and nearly 85,000 units.