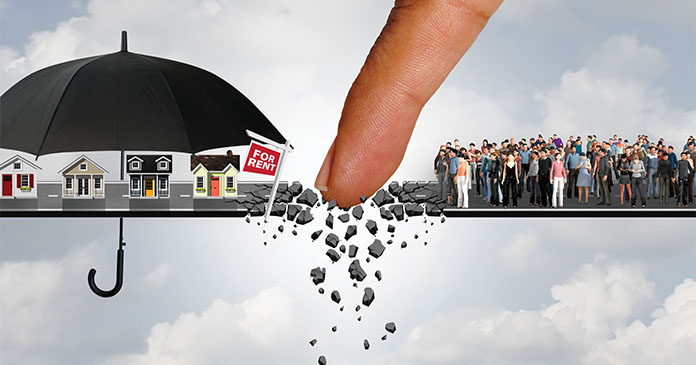 In December, Oregon Senator Jeff Merkley introduced a new piece of legislation to his colleagues aimed at limiting hedge fund ownership of residential housing.
"Everyone should have a safe, affordable place to call home," said Senator Merkley. "In every corner of the country, giant financial corporations are buying up housing and driving up both rents and home prices. They're pouring fuel on the fire of the affordable housing crisis that so many of our communities are facing, leaving working families behind.
The housing in our neighborhoods should be homes for people, not profit centers for Wall Street. It's time for Congress to put in place commonsense guardrails that ensure all families have a fair chance to buy or rent a home in their community at a price they can afford."
The "End Hedge Fund Control of American Homes Act," if passed, the Act would ban hedge funds and private equity investors from owning large numbers of homes by establishing a $20,000 federal tax penalty for each single-family home owned by a single company and its affiliates over 100 homes.
The bill also would allow companies with large portfolios to sell homes over several years to come into compliance so there's an orderly exit, and includes incentives to make sure buyers of divested homes are ordinary people who will live in the home.
The tax penalties collected will be used to provide down payment assistance to homebuyers.
"Everyone deserves a safe, stable, and affordable place to call home. Private equity firms, however, have instead devised a business model that prioritizes profits over people, regardless of the economic consequences that fall on our communities.
This bold piece of legislation will help change the tide of our national housing market and will protect families from predatory investment practices that contribute to our ongoing housing and affordability crises here in Oregon and in other communities across the country," said Loren Naldoza, legislative & communications manager with Neighborhood Partnerships.
---
Excerpt Brent Taylor, NewsWatch 12