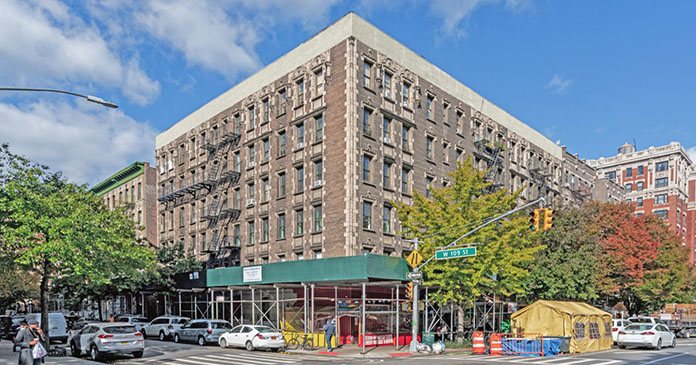 Ariel Property Advisors has arranged the sale of two adjacent, six-story mixed-use buildings at 992-1000 Amsterdam Avenue on the Upper West Side near Columbia University for $16.2 million.
The acquisition was managed by an Ariel Investment Sales team including Founding Partner Victor Sozio, President and Founder Shimon Shkury, Director Howard Raber, and Associate Director Evan Hirsch.
Located on a prime retail corner at Amsterdam Avenue and 109th Street, the properties feature seven commercial units spanning 100 feet of frontage and 52 residential units. Together the buildings total 45,576 gross square feet and offer additional air rights of 15,172 square feet.
In addition to Columbia University, the buildings are near Central Park, Morningside Park, Riverside Park and the landmarked Cathedral Church of St. John the Divine. The 1 train at Broadway and 110th Street and the A/B/C trains at the 110th Street—Cathedral Parkway Station provide convenient access to Lower Manhattan and the outer boroughs. The location also offers a wide variety of retail and dining options along Broadway, Amsterdam Avenue and Columbus Avenue.